Earning reports of internet giants underline China's accelerating industrial digitalization
Share - WeChat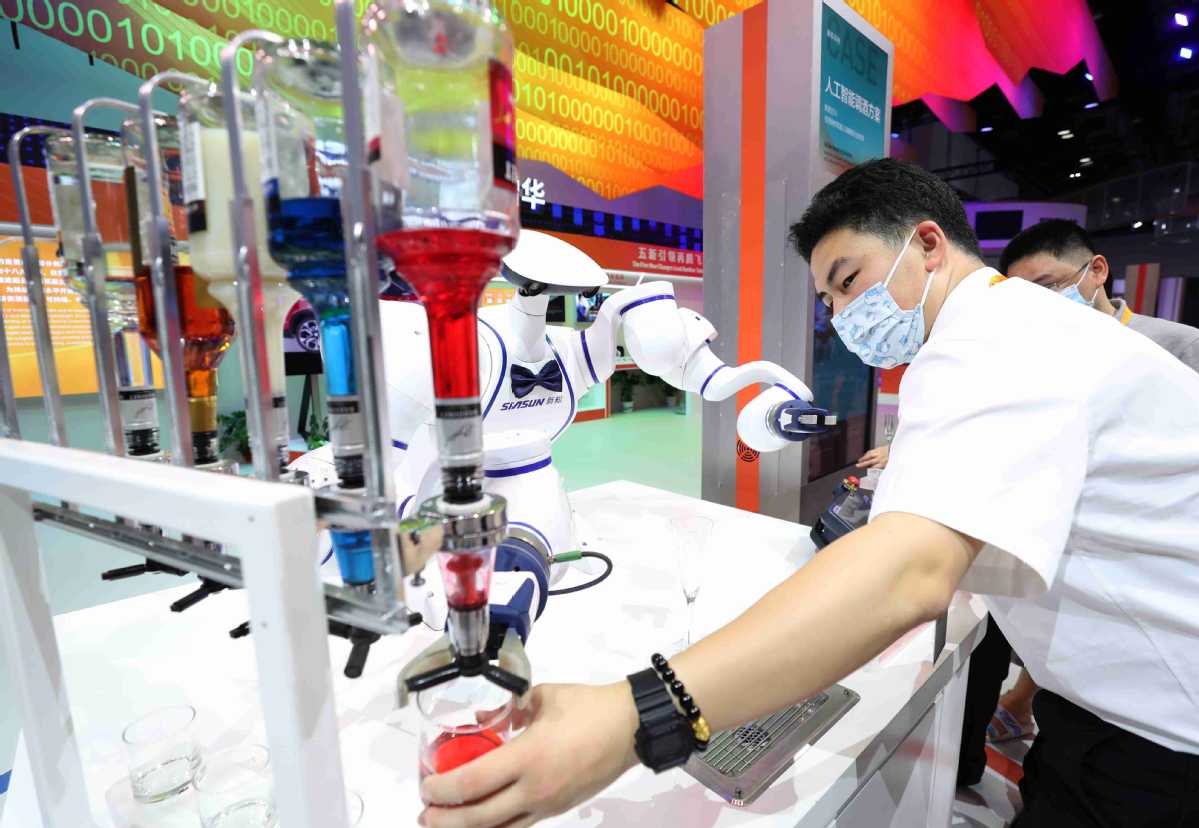 BEIJING -- A slew of listed Chinese internet giants have unveiled their financial performances in the third quarter of 2022, which shed light on the accelerated pace of industrial transformations in the country.
While many of the companies saw improving earnings or revenue, their data also pointed to the growing role of digital technologies in serving the real economy.
A key player in China's consumption sector, the on-demand retail platform Meituan has witnessed the rising popularity of instant retail across the country.
In Q3, orders for Meituan's instant retail services, which feature fast delivery of online to offline orders usually within an hour, surged to some 5 billion in total. The transactions of convenience stores and supermarkets partnering with Meituan climbed 27.9 percent and 62 percent year-on-year, respectively.
"We remain confident in the recovery of China's economy and the long-term growth potential of our core local commerce segment," said Chen Shaohui, Meituan's chief financial officer.
Tencent, a major internet value-added services provider, continued to see a higher revenue contribution from its fintech and business services than that from online games.
Due to the recovery of online and offline commercial payment activities, the company's fintech services revenue growth was higher than the previous quarter, according to Tencent's financial statement.
Leveraging its hugely popular social networking platform Weixin, Tencent said daily active users of its digital mini-programs surpassed 600 million by the end of September, representing a year-on-year increase of over 30 percent.
Domestic AI giant Baidu saw a wider acceptance of its intelligent transportation management services. Relevant tech solutions had been adopted by 63 Chinese cities by the end of September, up by 39 from a year ago.
In terms of autonomous driving, the company's Apollo Go robotaxis provided 474,000 rides in Q3, up 311 percent year-on-year and 65 percent quarter on quarter.
E-commerce platform Pinduoduo said it helped over 500,000 types of agricultural and sideline products reach a wider online consumer community through a variety of strategies. Its counterpart JD.com said by the end of August, it helped drive the output value of rural areas to exceed 620 billion yuan ($86.39 billion) in 22 months by leveraging its extensive logistics and sales network.
"We will continue to step up investments, especially to support the agriculture and manufacturing industry through technology," said Liu Jun, Pinduoduo's vice president of finance.
Digital technologies have become crucial growth drivers for China's economy. The country is striving for marked achievements in the integration of digital technologies and the real economy by 2025 and the added value of the digital economy's core industries is expected to account for 10 percent of China's GDP in comparison with 7.8 percent in 2020.