More than just ducks at Xiong'an wetlands
Share - WeChat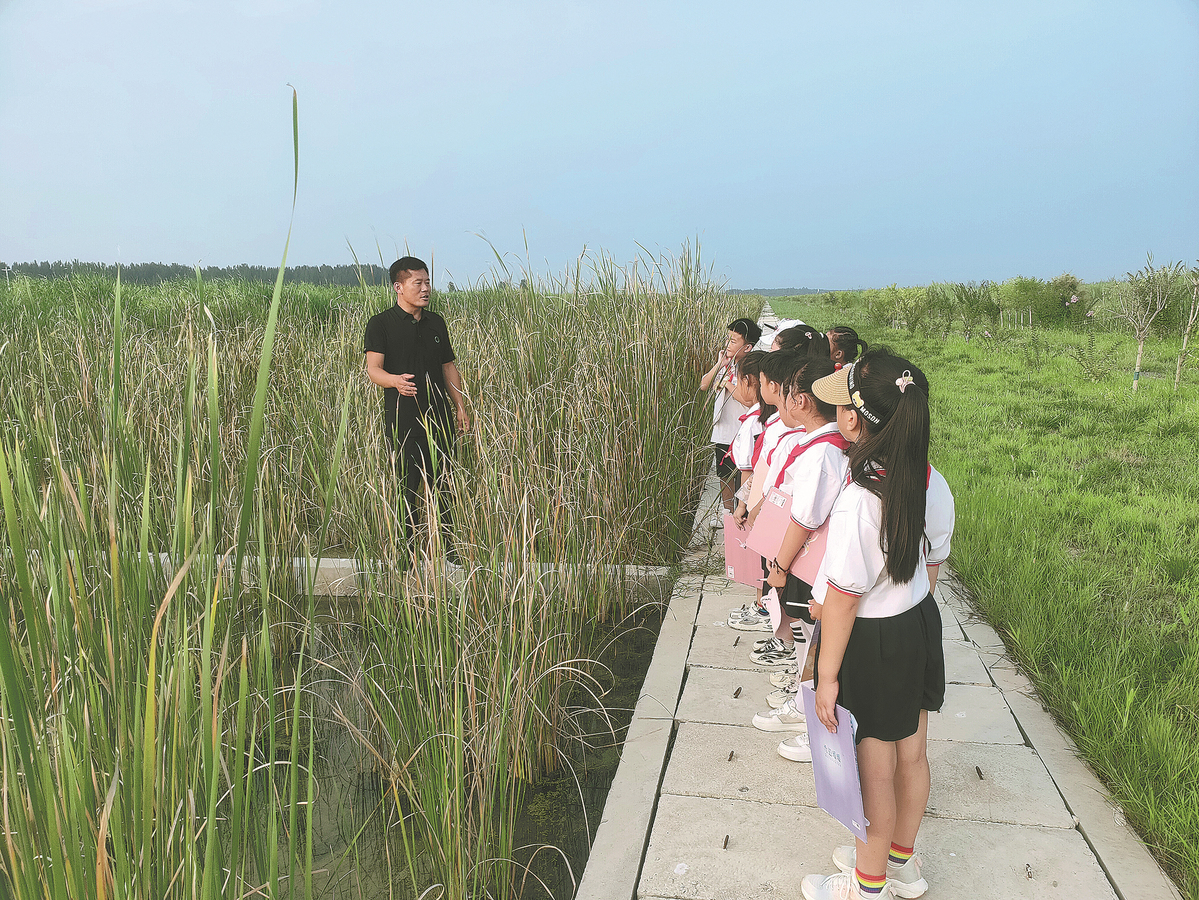 As a result, the number of birds and other species has increased, and they remain at the lake longer, according to the administrative committee.
Some rare and endangered birds have been spotted, including Baer's pochard, a critically endangered species of diving duck.
To provide better protection and a good home for the birds, local authorities have designated nine sections in the wetland as major habitats.
One has become a regular stop for Han Zhanqiao, a primary school fourth-grade math teacher in Tongkou village.
The 48-year-old has volunteered to protect birds near his home since he saw a swan five years ago, a bird he hadn't seen since he was a child.
Han was born in the village, the eastern side of which is surrounded by Baiyangdian. In the autumn of 2017, Han photographed a mute swan in the wetland by chance.