Event to find football's origin kicks off in Beijing
Share - WeChat As the FIFA World Cup Qatar 2022 is going on, an event called "Cultural Journey to The Origin of Football" was launched in Beijing on Nov 24.
On July 15, 2004, former FIFA President Sepp Blatter announced that world football originated in China at the opening ceremony of the China International Football Expo held in Beijing.
Peter Velapaan, former AFC general secretary, officially stated that Zibo in China is the very birthplace of world football and awarded Zibo city a cup and certificate of the origin of the sport.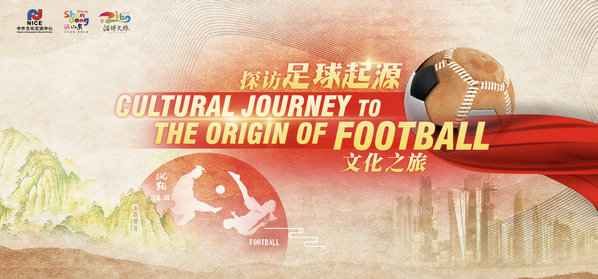 According to the history, the origin of football, cuju, has been popular in China for more than 2,000 years. Cu means to kick and ju is a kind of leather ball.
The event features a cuju culture exhibition and other promotion activities. The activities include a cuju gate display, themed video graphic display and traditional cuju performances.
The event was jointly held by the Chinese Embassy to Qatar, the Network of International Culturalink Entities and Shandong Provincial Department of Culture and Tourism.
Most Popular