Safety screening stressed after Henan fire kills 38
Share - WeChat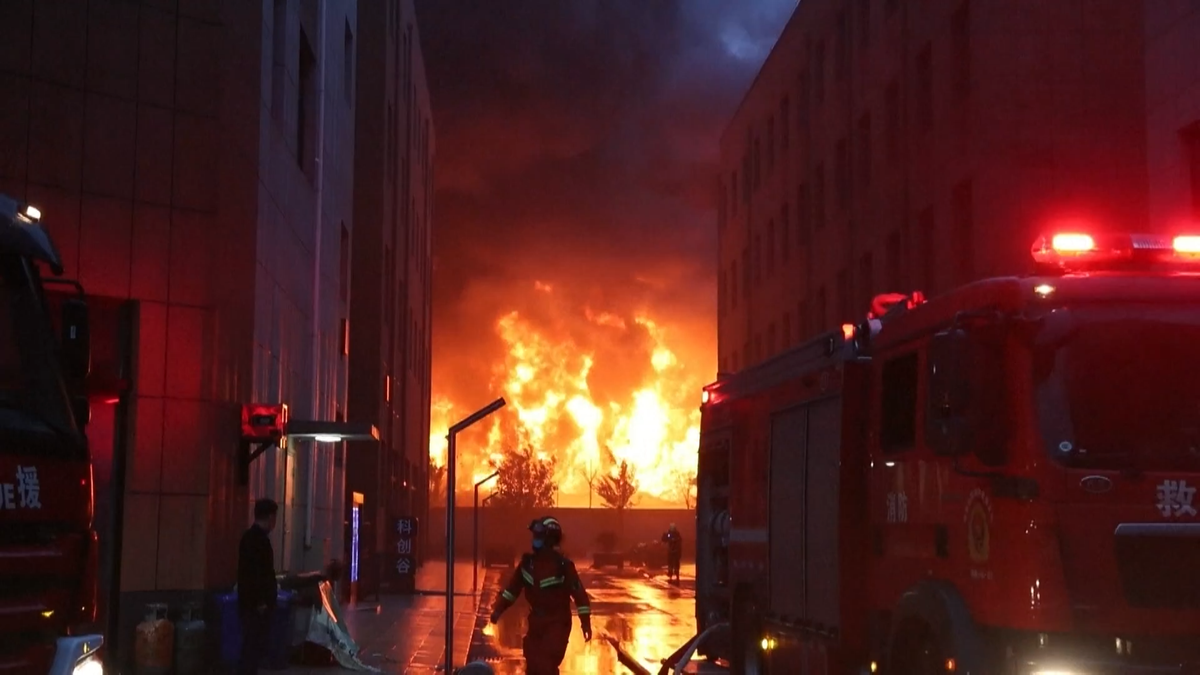 According to Anyang's emergency management department, the first floor of the garment workshop was used as a warehouse, and workers were making winter clothing on the second floor when the fire broke out.
A preliminary investigation found that an electro welding operation on the first floor was to blame for the accident. The operation ignited airborne cotton fiber, which then set fire to large piles of cloths.
"The smoke was so heavy that some workers on the second floor were soon left suffocated. There was no time for them to escape," an unnamed official with the emergency management department was quoted by Xinhua News Agency as saying.
Police were dealing with the person or people suspected of being responsible, local authorities said.
The fire left only pieces of blackened metal shelves on the first floor, and part of the building's brick wall collapsed, according to a video from China national fire service that was posted on Sina Weibo.
The fire was quickly out of control, according to a report in Beijing-based magazine China Newsweek that was based on an interview with an unnamed female worker.
Minister of Emergency Management Wang Xiangxi arrived at the site on Tuesday morning to guide the work in dealing with the aftermath, according to a media release from the ministry.
In a provincial conference on production safety on Tuesday morning, Henan Governor Wang Kai said that a hard lesson must be drawn from the accident and called for screening for violations and weak links to ensure production safety.
Shi Baoyin in Zhengzhou contributed to this story.