Event highlights ancient library 'miracle'
Share - WeChat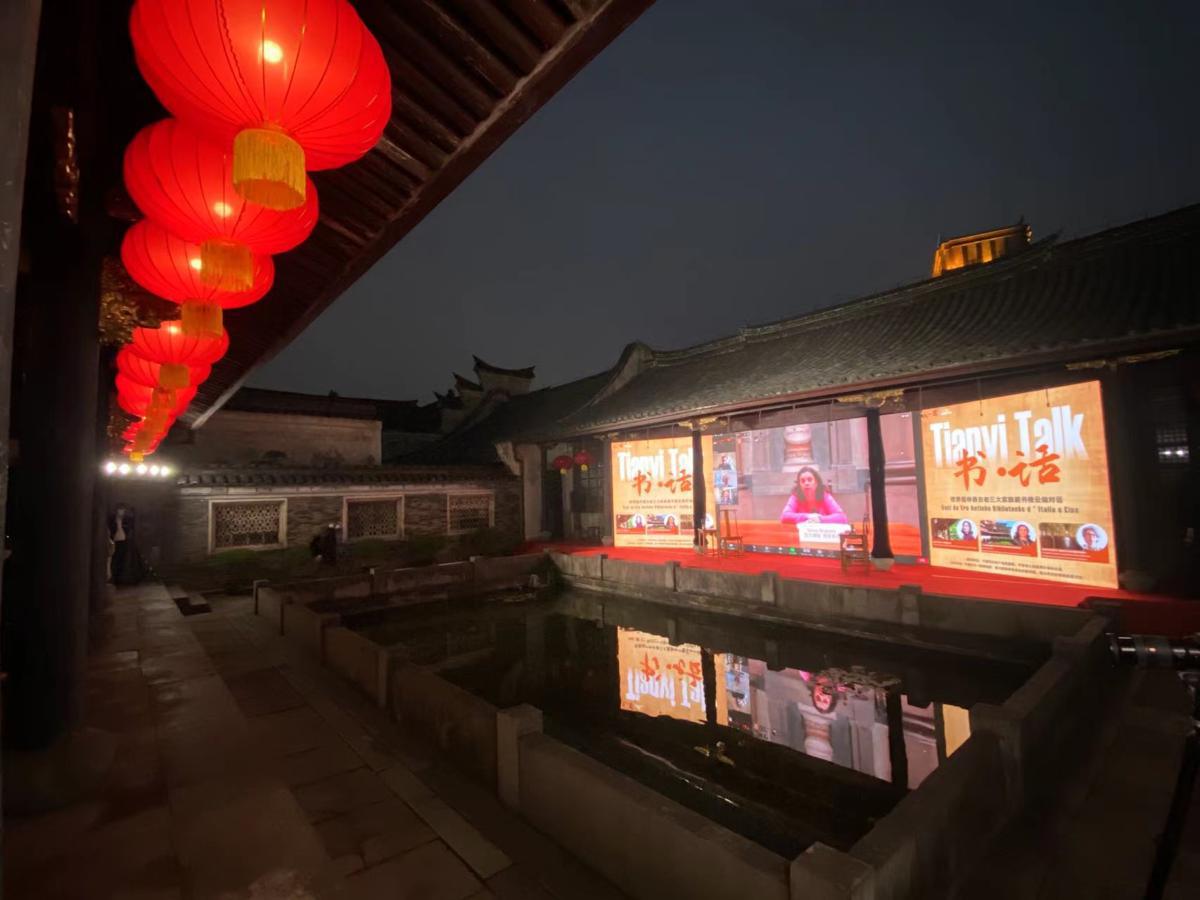 The directors of three of the oldest libraries in Italy and China underlined the role of libraries in the past, present and future during a cultural event in Ningbo, Zhejiang province, on Friday.
The event — Tianyi Talk — was held by the city's Tianyi Pavilion, China's oldest private library. Directors of the Laurentian Library in Florence, Italy, and the Malatestiana Library in Cesena, attended via video link.
Zhuang Lizhen, director of the Tianyi Pavilion, shared its history. Built in 1561 by Fan Qin, an official during the reign of Emperor Jiajing in the Ming Dynasty (1368-1644), the library, like the other ancient libraries, continues to play an important role in the preservation of ancient books, Zhuang said.
"Preserving book collections for so many years is a difficult task," she said. "The three libraries, which have been continuously operating for hundreds of years, are miracles in the development of world civilization. ...
"Although the Tianyi Pavilion is far away from the others, and the social and cultural circumstances are different in China and Italy, they shoulder the same responsibility to preserve cultural heritage."
Elisabetta Bovero, director of the Malatestiana Library, said the event, which connected the three libraries, is a means to promote cultural internationalization.
She said that internationalization is a significant characteristic of cultural communication in modern times and that the Malatestiana Library has been using modern technologies to serve more readers.
Likewise, the Laurentian Library has upgraded its services using digital technologies.
Silvia Scipioni, director of the Laurentian Library, said that in addition to the traditional preservation methods, some museum collections are available via electronic devices, enabling distant readers to engage.
During the event, the directors signed an agreement — the Ningbo Consensus — calling for greater efforts to build a world library alliance to promote communication between institutions around the world. The three libraries will explore more avenues to deepen cooperation, such as exchange visits and exhibitions.
Tianyi Talk is part of the 2022 Maritime Silk Road Culture and Tourism Expo which also kicked off in Ningbo on Friday.
Yu Yin in Ningbo contributed to this story.
Most Popular