Director helps make a difference
Share - WeChat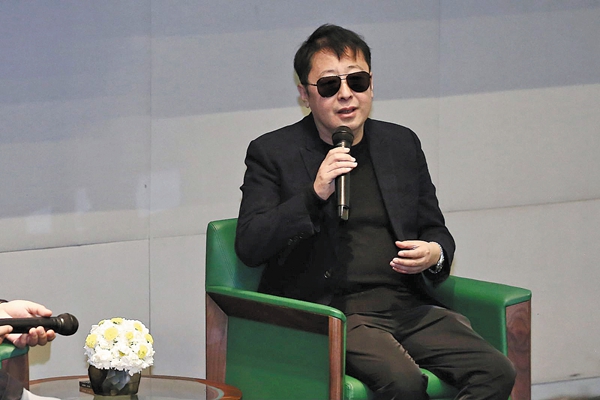 Encouraging and promoting emerging talent maintains his creativity, Xu Fan reports.
Despite the pandemic, over the past three years Jia Zhangke, one of China's most internationally recognized directors, has endeavored to keep contact with the world.
Recently in the UCCA Center for Contemporary Art in Beijing, Jia held a talk with young Filipino filmmaker Rafael Manuel after the screening of Manuel's two short movies; respectively the 17-minute Dogeater, about a Filipino maid in London, and the 24-minute Filipinana.
A native of Manila, the London Film School-educated Manuel won the Silver Bear Jury Prize for short films at the 2020 Berlin International Film Festival for Filipinana, which explores golf and country clubs as a microcosm of society in the Philippines.
The event is part of the Rolex Mentor and Protege Arts Initiative, a program established in 2002, which has gathered 63 pairs of prestigious artists and young talent from a variety of fields, including architecture, dance, film, literature, music, theater and visual arts. The pairs work together for at least six weeks.
Known for his thought-provoking observation of Chinese society's transformation with award-winning movies like Still Life, the Golden Lion winner at the 63rd Venice Film Festival, Jia is the second Chinese filmmaker after director Zhang Yimou to join the program.
"It started simply. One of my colleagues received an email that asked if I would like to join the program. As I haven't had much work to do during the pandemic, I decided to take it," recalls Jia.
Depicting the following procedure as somewhat "complex", Jia recalls a team of international selectors was established, with the members being industry veterans from Germany, Japan, France, Malaysia, and the Netherlands.
Most Popular