Top 10 Chinese cities by urban resident population
Share - WeChat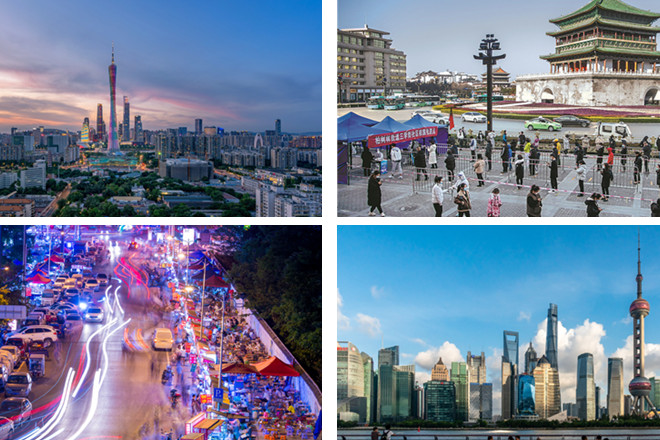 Shanghai ranked first across China by resident population in urban areas, with the figure reaching 19.87 million, followed by Beijing, Shenzhen, Chongqing and Guangzhou, according to an official report on the seventh China population census.
As of Nov 1, 2020, there were 17.75 million urban residents in Beijing, 17.44 million in Shenzhen and 16.34 million in Chongqing, respectively.
Among the 683 Chinese cities being surveyed, seven megacities saw urban residents exceeding 10 million. The number of cities with urban residents between 5 million and 10 million reached 14, and the figure between 1 million and 5 million hit 84.
China's 683 cities have a total of 575 million urban residents, accounting for 41 percent of the overall population.
Shenzhen in Guangdong province posted the highest urbanization rate at 99.7 percent.