'A Date with Beautiful Sichuan' photo and quiz contests unveil winners
Share - WeChat "A Date with Beautiful Sichuan" photo contest unveiled its winning list on Nov 17. The event is co-hosted by the Sichuan Provincial Department of Culture and Tourism and the China Daily website.
After a comprehensive evaluation of the works from the perspectives of international communication value, theme and photography skill, 10 Excellent Works awards were selected.
By the deadline on October 20, the organizer had received about 400 photo submissions from nearly 100 participants from Canada, France, Pakistan, Indonesia, China and other countries. The photographic works feature Sichuan's urban landscape, local customs, cultural and natural heritage, cultural relics and museums, cultural and creative industries, cuisine, opera, song and dance, etc.
The excellent works are exhibited on the China Daily website, the China Daily App, as well as overseas cooperative media platforms.
"How much do you know about the panda's hometown Sichuan?" quiz contest contains 12 interesting Chinese-English bilingual questions about Sichuan in terms of natural and cultural heritage, eating habits, specialties, etc. The quiz is designed with Sichuan's cultural and tourism symbols. Since its launch on the China Daily App, it has received extensive attention from netizens, and has seen nearly 1000 participates. 50 lucky participants were randomly selected.
China Daily will send beautiful and practical cultural and creative gifts to 10 winners of the Excellent Works award for the photo contest as well as 50 lucky participants in the quiz.The list of winners is attached. Thanks for your attention and participation!
Some of the winning entries for the photo contest: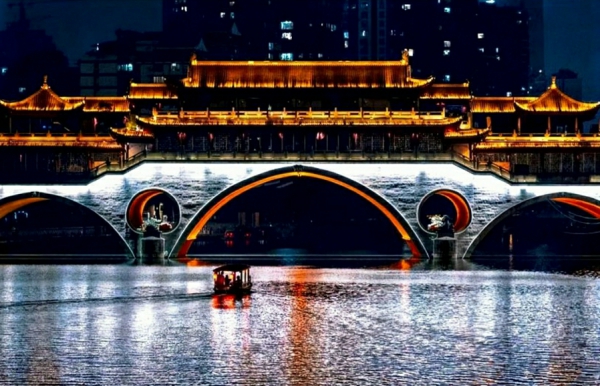 Sichuan in the Eyes of a Pakistani Student. "I have been studying in Sichuan for three years and find the province interesting due to the big modern cities, such as its capital city Chengdu, as well as beautiful nature views. Unlike Beijing and Shanghai and other mega cities in China, the life in Chengdu is comparably slow and people are not as busy. You can always find crowds waiting in front of restaurants or playing mahjong". (Photographer: Ubaid Malik, Pakistan)