Plant-based meat dumplings launched in China
Share - WeChat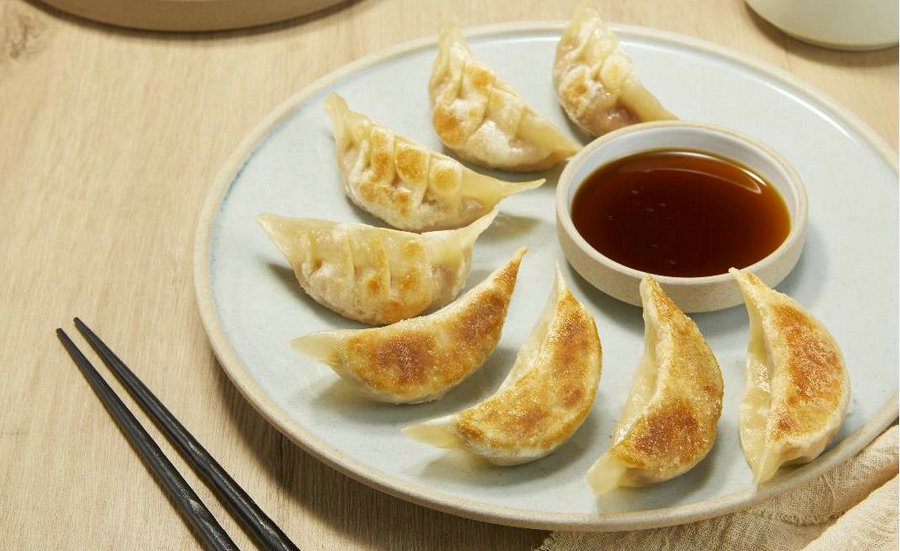 Plant-based meat filling dumplings were introduced to China by Beyond Meat in earlier this month.
Both boiled dumplings and fried dumplings were launched with two different fillings separately. The plant-based beef celery and wood ear mushroom filling is juicy and satisfying. The fillings are wrapped in delicate dumpling skins made from flour from the Hetao Plain, Inner Mongolia autonomous region. The dumplings are rich, "meaty" and chewy, a taste that's commonly seen in the handmade dumplings of northern China.
Jeremy Yeo, Beyond Meat's acting general manager in China, said they are excited to expand their product portfolio in China with their new Beyond Dumplings line.
"With this launch, we are proud to make plant-based protein more accessible to local consumers by enabling them to enjoy a traditional and ubiquitous Chinese dish without having to sacrifice on taste or nutrition," Yeo said.