Bayer AG feels spillover effects from import fair
Share - WeChat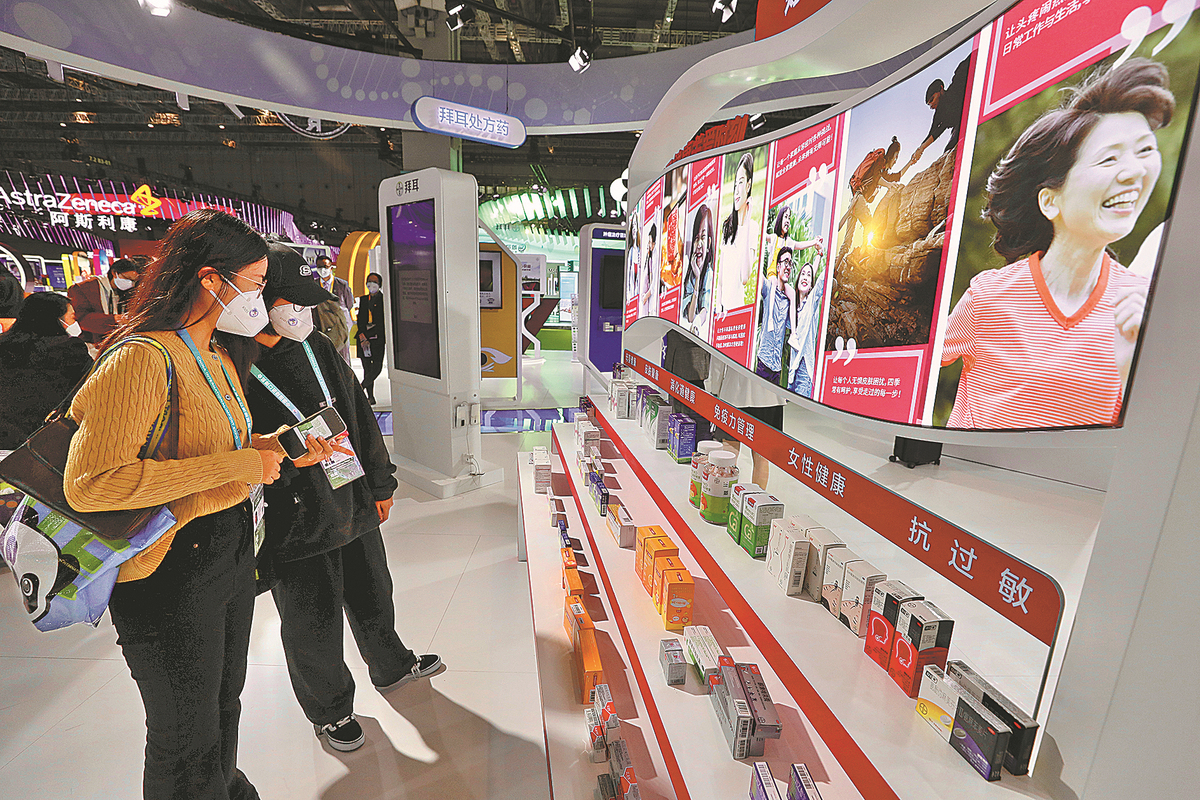 As an old friend of the just-concluded China International Import Expo, German agricultural and healthcare group Bayer AG said that its business benefits from the expo, which accelerates its momentum to tap into China's vast market and carry out locally inspired innovation breakthroughs.
Werner Baumann, chairman of Bayer AG's board of management, said, "As a five-time participant, we are honored to be both a participant and a beneficiary of the CIIE, with faster-than-expected new product launches in the past four years."
Baumann said that on a global scale, China is one of Bayer's most reliable and robust growth engines. This year marks the group's 140th year in China. Taking the opportunities brought by the CIIE, two major projects in the country will materialize.
"The new production lines of the prescription drug production capacities of our Beijing pharmaceuticals product supply center are set to become operational in the middle of next year. This will increase the annual output of the Beijing site by 40 percent, ensuring a reliable supply of high-quality prescription drugs for more Chinese patients," he said.
In addition, he noted that Bayer Crop Science, another arm of the group, had inked an investment intention deal with Qiantang district, Hangzhou, Zhejiang province, for a new production site scheduled to begin construction soon.
According to the company, the production site is designed to meet consumer demand from China and the Asia-Pacific. It is also designed to meet Bayer's 2030 sustainability goals while supporting China's low-carbon development path through a series of advanced technologies and initiatives.