Shandong nuclear plant heats up for cold season
Share - WeChat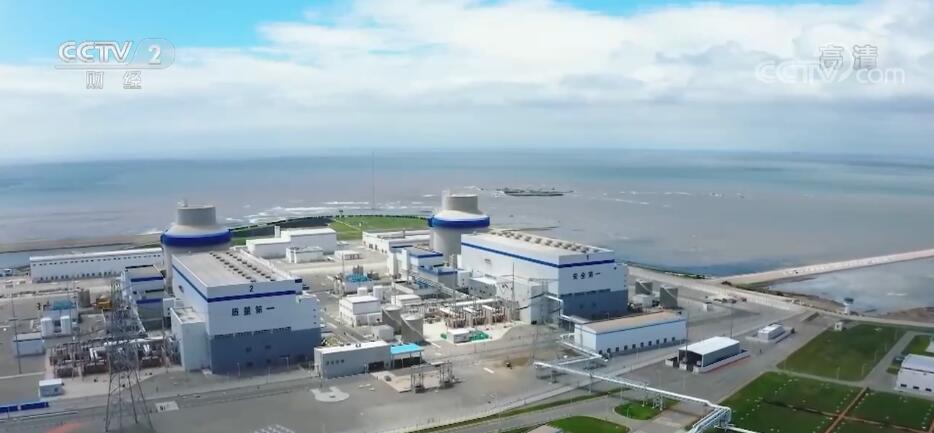 China's largest nuclear heating project started operations on Tuesday night to provide heat for households, as China has been expanding nuclear heating, illustrating its intentions to decarbonize the sector.
The project will serve an area of 5 million square meters and provide clean heating for 200,000 residents in Haiyang, a county-level city of Yantai, Shandong province, said Shandong Nuclear Power Co, a subsidiary of State Power Investment Corp and also the plant's operator.
As the largest nuclear heating project in the country, it accounts for 92.8 percent of the country's total nuclear heating capacity, said the State-owned enterprise.
Nuclear heating has been a major pursuit around the world as nuclear power delivers nonstop output, said Wei Hanyang, a power market analyst at BloombergNEF.
China seeks to gradually reduce coal use in the heating sector, but natural gas as a replacement still produces carbon emissions. This makes nuclear power an effective option for meeting its decarbonization ambitions in the country, he said.
The Haiyang project is the second nuclear heating project that was put into operation for winter heating in China this year. Hongyanhe Nuclear Power Plant in Liaoning province, the first commercial nuclear heating project in Northeast China, was put into operation earlier this month.
It covers a heating area of 242,400 square meters and replaces the 12 coal-fired small boilers in Hongyanhe town in Liaoning's Dalian, said its operator China General Nuclear Power Corp.
"Nuclear heating was used by more than 200,000 residents in Haiyang for 143 days during the previous winter and the company plans to expand the heating area to the entire Jiaodong peninsula," said Liu Yongde, chief engineer of State Power Investment Corp.
The first phase of the company's nuclear heating project in 2019 provided carbon-free heating to 700,000 square meters of area, followed by the second phase, which increased the area to 5 million square meters in 2021.
The third phase of the Haiyang nuclear energy heating project in Shandong currently under construction is expected to start providing clean heating by 2023.
The heating area will cover 30 million square meters by then, benefiting around 1 million residents with clean heating and replacing more than 900,000 metric tons of coal consumption and 1.65 million tons of carbon emissions, said the company.