Pushing for public awareness
Share - WeChat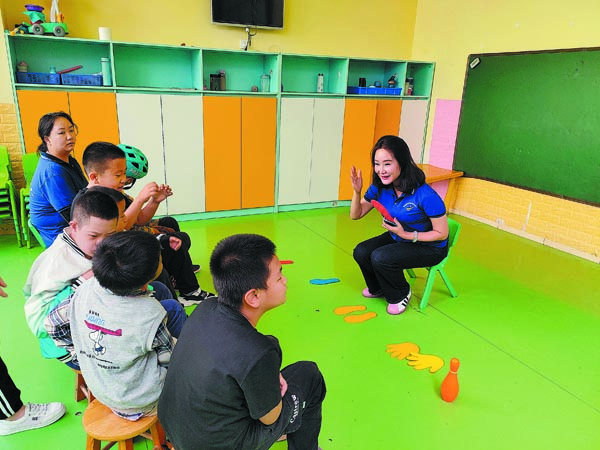 A woman in Yunnan has been leading an effort over the past decade to help children on the autism spectrum, Li Yingxue reports.
Since she founded Look at Me, a children's development center in Kunming, Yunnan province, in 2010, Sha Jingmei, 38, has focused her efforts on helping kids on the autism spectrum.
She says the children should not be labeled as those with "social interaction difficulties, language issues, anxiety" and similar tags despite facing such challenges.
Children with autism are like "people inside a bottle who can clearly see the world outside, but can't get out of the bottle to communicate with others", she says, adding that in order to help the children, people should try to understand them first.
"Children with autism will not behave the same way as other children. When meeting them on the street, please don't look at them with a discriminatory look. Sometimes they just need a kind look which can make them less psychologically tense and stressful," Sha says.
From giving the children professional rehabilitation training to helping them better adapt to society, Sha's work aims to improve their quality of life and increase public awareness of autism.
So far, Sha has provided professional rehabilitation training to more than 400 children with psychological disorders, solved problems of going to school for over 500 families and secured over 6 million yuan ($851,400) in funding for children with disabilities.
In 2002, she applied to become a speaking coach in Kunming. She thought the job was to teach Mandarin, which the then-17-year-old girl from the Yi ethnic group in Yunnan's mountain area was herself not too confident about.
"When I started the job I realized that speaking training was not to teach people to speak correctly, but it was about teaching children with pre-lingual deafness to talk starting by making sounds," she says, adding that during her four months her job was to make a three-year-old girl adapt to language.
Most Popular