This time the recession feels different
Share - WeChat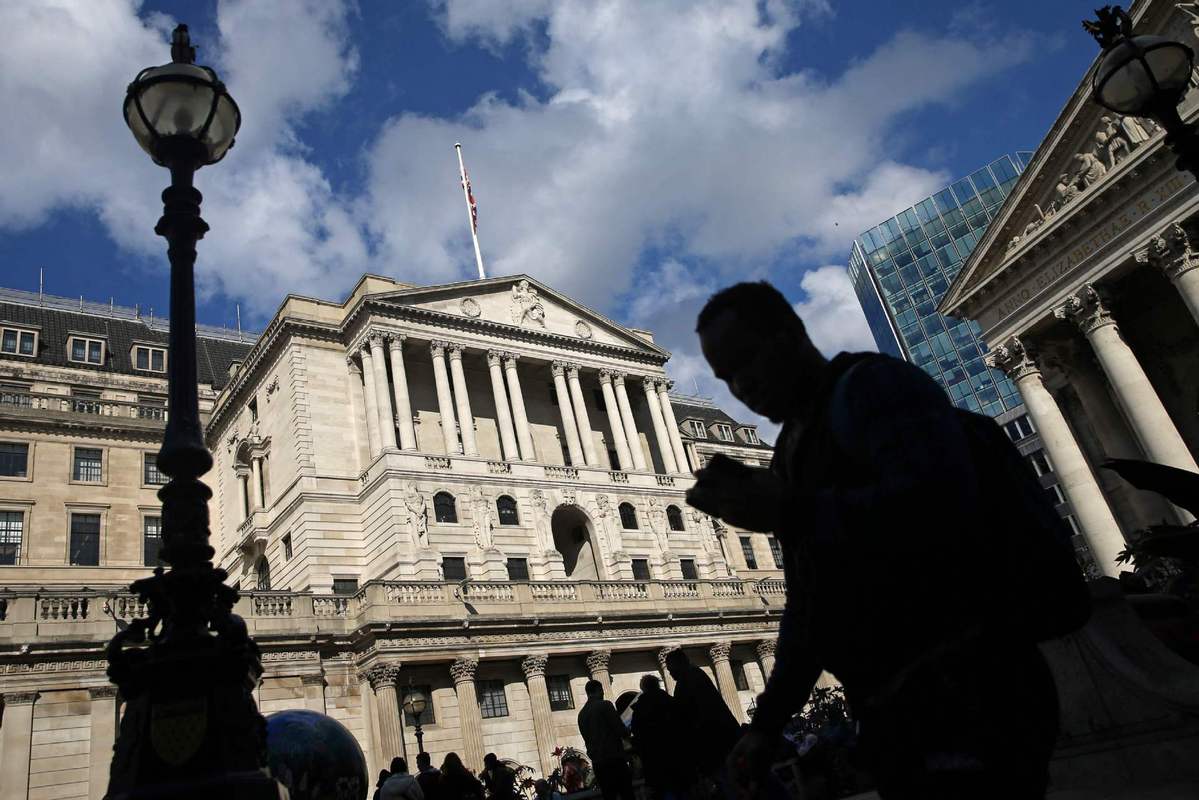 At a recent International Monetary Fund meeting there were warnings of recession across major Western economies. The US entered recession in summer this year and the Bank of England has just confirmed that the UK is facing two years of recession. Germany is expected to enter recession in early 2023 and others will follow.
There have been recessions before in recent memory, notably after the 2008 global financial crisis, but this time it feels different. No recession is welcome but sometimes it brings a useful correction to spiraling house prices and asset bubbles in financial markets. Citizens feel the pinch but usually adjust their discretionary spending by cutting down on holidays abroad, on eating out in pricey restaurants, postpone buying a new smartphone or a new car and lower their savings goals. This links to the social psychology concept of Maslow's hierarchy of needs. At the base are essential needs such as food and clothing, followed by security such as housing and power supply before trying to achieve higher order goals, including realizing dreams. In a recession dreams are put on hold. Recently I saw a poster which summed this up "Sorry! The lifestyle you ordered is currently out of stock".
This time things seem different. The three basic needs of food, warmth (in cold weather) and somewhere to live are all under threat – it goes beyond cutting back on non-essential items – that does not seem to be enough. We have seen large increases in food prices much higher than the typical 10 percent rise in the consumer price index and large increases in families going to food banks. Supermarkets are supposed to be able to weather a recession better but nowadays they are seeing profits fall by a third – customers are watching every penny or cent.
Western governments are having to step in to subsidize high energy prices and more and more users are falling into debt. Significant rises in interest rates are hitting those with variable rate housing loans, those with credit card debt and there is a knock-on effect on rental fees and accommodation shortages.
It is really hard to believe that after decades of economic progress, technological advances and a significant overall expansion in the global economy, that life has become so hard for the lower paid and middle-income earners in many of the leading economies. It might be seen as an indictment of unfettered capitalism, especially as in Western economies the better off seem to have got richer and the poor have got poorer in real terms.
It contrasts noticeably with the past two decades in China and other Asian countries. In the 20 years or so since China joined the World Trade Organization, it has achieved remarkable economic growth, sometimes in double figures, usually at least 8 percent, and still going strong in challenging times globally. Most notable is that China has used that growth to ensure that the poorest in society are helped to achieve a poverty free life and the goal that most citizens live in a moderately prosperous society. At the time of this Western economic crisis, China has managed to keep inflation around 2.5 percent and even been able to lower interest rates as Western economies are hiking theirs at frequent intervals.
The unprecedented impact on basic living needs of the Western recessions will need radical policies, but many governments are weighed down with burden of the costs of supporting citizens during COVID-19 lockdowns and know there is no magic money tree to pay for government spending. Of course, the long-term solution is easy to agree upon but hard to deliver – increasing economic growth. That requires investment which takes time to make and even longer to deliver results and is a whole topic of its own. We need short-term solutions, not forgetting the famous words of the economist John Maynard Keynes "in the long-run we are all dead". The most vulnerable in Western societies must be protected now.
Colin Speakman is an economist from the UK and an international educator specializing in China.
The opinions expressed here are those of the writer and do not necessarily represent the views of China Daily and China Daily website.
If you have a specific expertise, or would like to share your thought about our stories, then send us your writings at opinion@chinadaily.com.cn, and comment@chinadaily.com.cn.
Most Viewed in 24 Hours
China Views