Shared future in cyberspace spells many benefits
Share - WeChat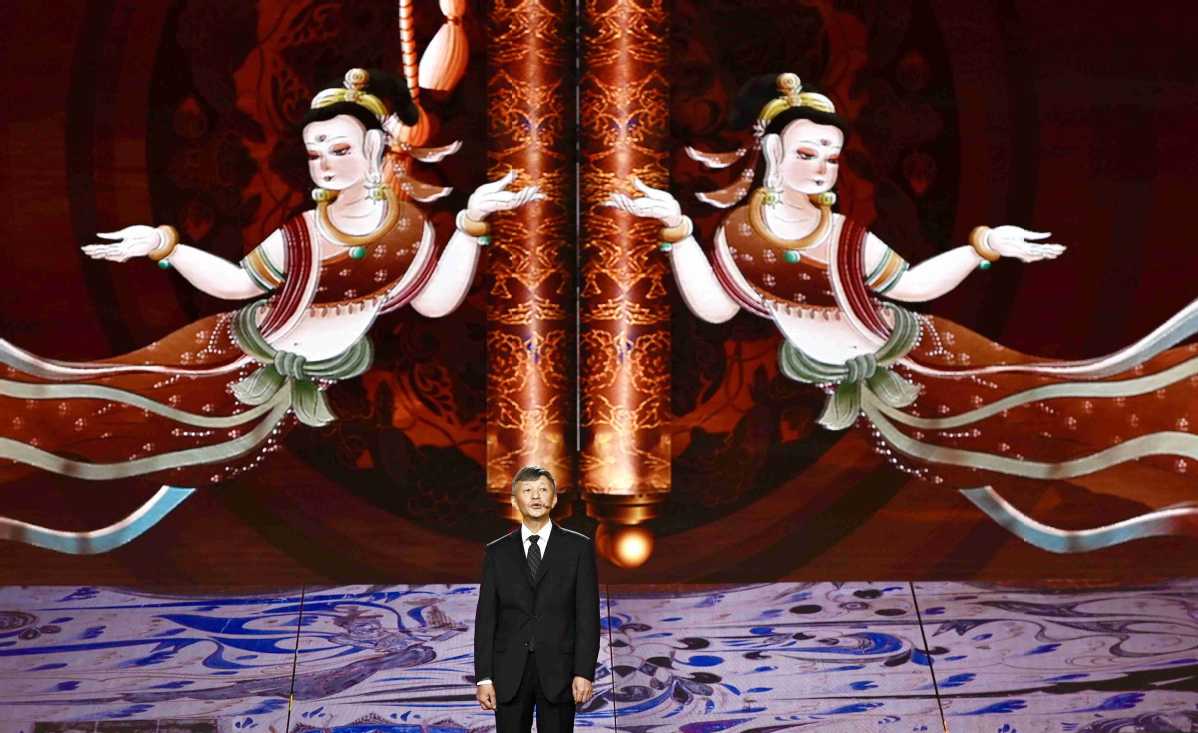 From better navigation solutions and security threat management to getting immersed in online museums, people can benefit from being part of a community with a shared future in cyberspace, case studies published on Tuesday revealed.
Studies on 12 outstanding cases covering different fields were presented as shining examples of jointly building a community with a shared future in cyberspace to a warm-up forum on Tuesday for the 2022 World Internet Conference in Wuzhen, Zhejiang province.
Since its launch in 2020, China's BeiDou Navigation Satellite System (BDS) has provided effective and accurate services to half of the countries and regions around the world, strengthening projects and helping people, especially those in developing countries, said Ran Chengqi, director of the China Satellite Navigation Office.
"In Africa, drones navigated by BDS have made cultivating large rice paddy fields in Mozambique more efficient. Also, the navigation system has helped cut the time for the survey work for building a new hospital in Burkina Faso by half, which has played a key role in COVID-19 control," Ran said.
Also, BDS was used in the construction of a road connecting China, Kyrgyzstan and Uzbekistan. It has ensured smooth operations of China-Kazakhstan natural gas pipelines and the China-Europe Railway Express, he said.
Ran said cooperation between BDS and other global navigation systems, including GPS of the United States, Galileo of the European Union and GLONASS of Russia, has also been enhanced.
As cybersecurity is a challenge and a prerequisite for setting up a global community with a shared future in cyberspace, security threats should be handled jointly. This task has become more important than ever, said He Nengqiang, a senior engineer of China's National Computer Network Emergency Response Technical Team's Zhejiang branch, while introducing the team's part in safeguarding global cybersecurity.
"CNCERT has been working closely with 275 partners in 82 countries. It also handles an average of more than 100,000 cybersecurity incidents annually," He said.
With joint efforts from the emergency response technical teams from more than 10 countries, CNCERT has successfully foiled attacks on China's epidemic control systems when the COVID-19 pandemic first broke out. Also, the team has prevented many cases of identity theft during the process of epidemic control data collection, he said.
The team also discovered cyberattacks on the website of an international immigration organization and handled them in a timely manner, to prevent potential misunderstanding among the member states, He added.
The team is willing to strengthen strategic mutual trust, share timely information on cyber threats and effectively coordinate the handling of major cybersecurity incidents to further safeguard global cybersecurity.
Su Bomin, director of the Dunhuang Academy in Gansu province, presented the case of the digital Dunhuang project, which has brought the stunning Dunhuang murals and culture to a wider global audience.
The project has made extensive use of digitalization. In 2016, the high-definition panoramic images of 30 grottoes were published online. They have so far received more than 16.8 million views from 78 countries, Su said.
"In the process of promoting a community with a shared future in cyberspace, the world can also enhance dialogue and cultural exchange as well as boost understanding," Su added.