CIIE ties pave way for growth at Belgian port
Share - WeChat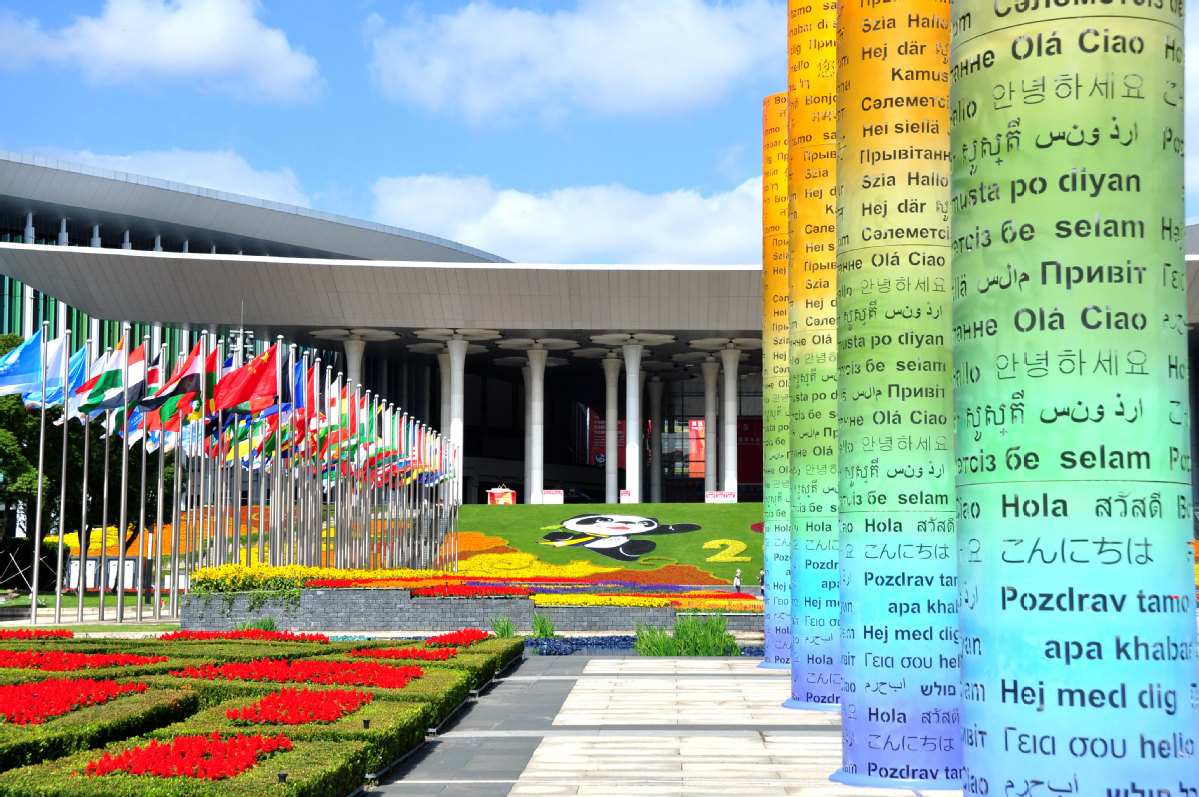 The China International Import Expo, or CIIE, has helped the Port of Antwerp-Bruges to expand its business relations, the port's top executive said.
Tom Hautekiet, the chief commercial officer of the port, said there is a friendship between the cities of Antwerp and Shanghai, as well as between the ports of Antwerp-Bruges and Shanghai.
"These are the perfect platforms to show the importance of that relations, not only by doing business, but by just being there and to recognize that relationship is extremely important," he said of the port's participation in CIIE.
The Belgian port has been participating in every CIIE since it began in 2018 and it has a booth at the expo's fifth edition, which opened in Shanghai on Saturday.
Hautekiet described the past CIIEs as "successful". He said the CIIE has helped his company better understand China and Chinese companies to better understand his company, and that the Port of Antwerp-Bruges can be the gateway for Chinese companies to Europe.
"So I think we have strengthened the relations," he said.
China is now the Belgian port's largest trade partner in terms of container traffic with 1.7 million TEUs (20-foot equivalent units), and the third-largest trade partner in terms of cargo volume with 19 million metric tons.
COSCO Shipping, its major customer, invested in two container terminals in the Port of Antwerp and Port of Zeebrugge long before they merged in May. Two other Chinese companies, Sinopec and China Merchants Group, also hold stakes in the port.
Besides Shanghai, Hautekiet said the Port of Antwerp-Bruges is exploring business opportunities with other Chinese cities and ports such as Dalian, Tianjin, Qingdao, Ningbo, Xiamen and Shenzhen.
He is confident that trade relations between China and Europe, which he said has been growing naturally in the past years, will grow further.
"These are always the best relations. Nothing is forced. It feels natural from both sides. These are the strongest relations you can have," he said.
Largest trade partner
China was the European Union's largest trade partner last year with bilateral trade hitting $828 billion, up 27.5 percent from the previous year. The EU was China's second-largest trade partner behind ASEAN.
Hautekiet stressed that such trade relations will continue to grow despite the difficult geopolitical situation in the world today.
"I do feel that the economic relations between China and Europe, and China and Belgium in particular, will continue. I don't think there is reason to question that," he said.
On the much-hyped talk by some European politicians about dependency on China, Hautekiet said there is a huge gap between the political situation and economic reality.
"I do see very strong and positive relations, which we will and which we want to continue, and we want to grow," he said, adding that he is not a politician but one that is responsible for the commercialization of the port.
Having visited China many times, Hautekiet was impressed by the country's rapid development, including its ports. China now boasts many of the world's top container ports.
"I am not so surprised that once the decision is taken for China to develop a massive port, we all know the speed at which it can happen in China," he said.