Border Town offers beautiful view of love, Hunan town
Share - WeChat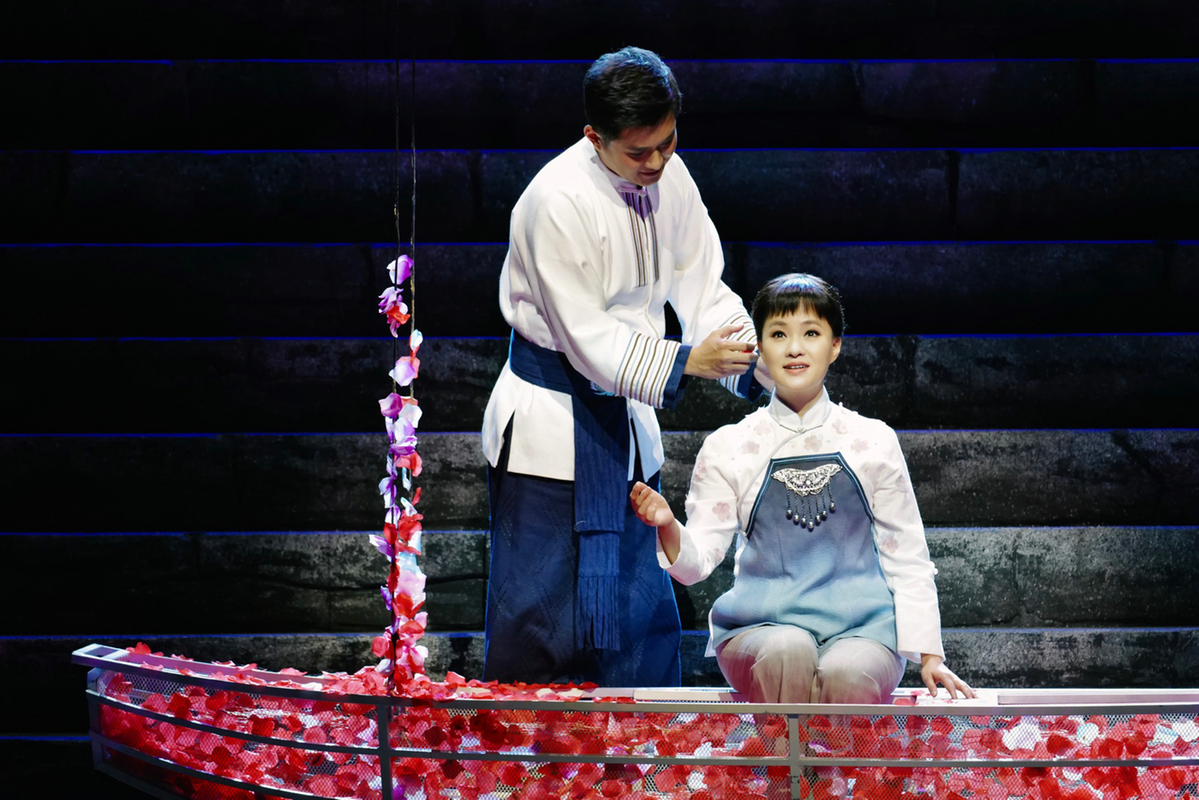 Chinese opera, Border Town, made its premiere at China National Opera House in Beijing on Oct 28. With three shows, the opera attracted over 3,000 audiences in three days.
Adapted from the 1934 novella with the same title by the noted Chinese writer Shen Congwen (1902-88), the Chinese opera was performed by the symphony orchestra of China National Opera House under the baton of conductor Yuan Ding, featuring soprano Lei Jia as the lead role.
The setting is Fenghuang county, an idyllic rural area in the far west of Hunan province. Lei plays the role of a young woman, named Cuicui, who lives with her grandfather. Her family makes a living by operating a ferryboat across a river outside the small town of Chadong.