Underwater robot competition raises tech limits
Share - WeChat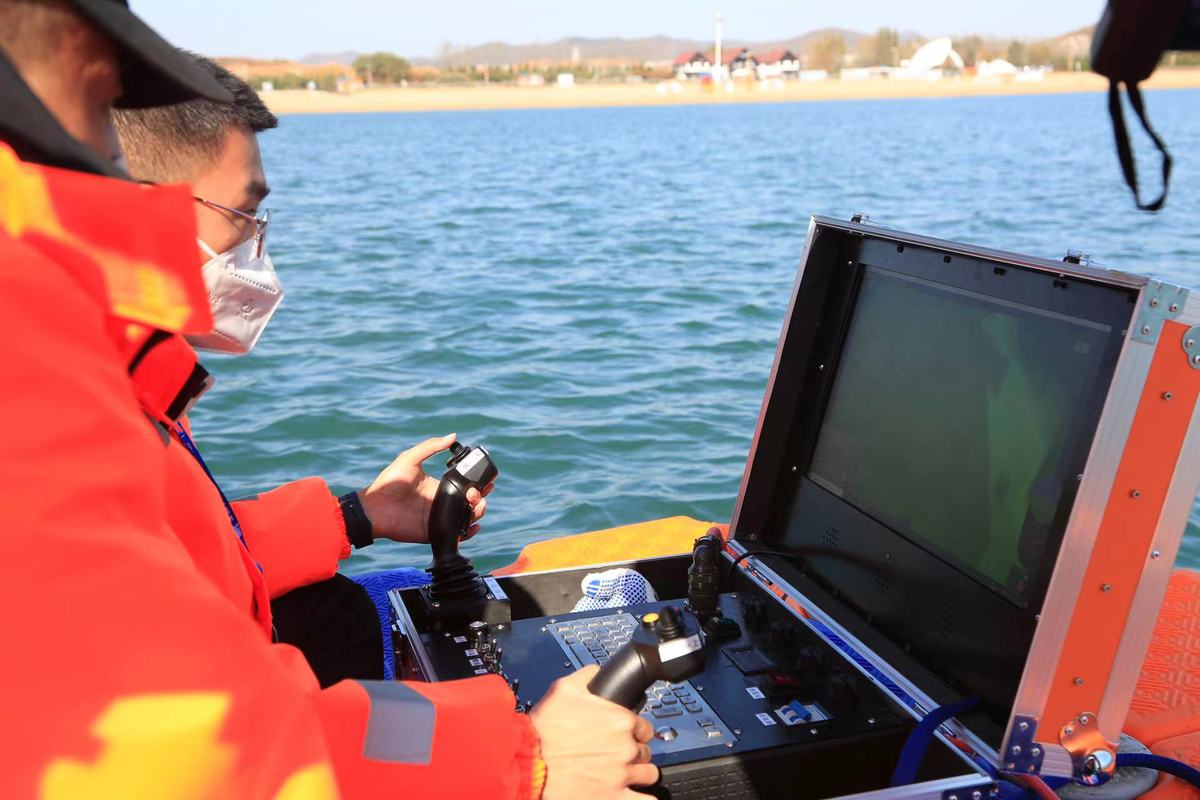 More breakthroughs are expected to be made at an underwater intelligent robot competition, which started on Friday in the coastal waters of Dalian Jinshitan National Tourist Resort, Liaoning province.
"If it hits a lateral current, the vehicle can automatically raise the speed of its propeller on the opposite side to maintain balance," said Liu Yuhang, a member of the OurEDA team from Dalian University of Technology.
The team ranked first in the man-machine coordination group in the last competition.
This year, the team has improved the software and hardware of their remotely operated vehicle to perform better with underwater image detection and image enhancement.
"We also added auxiliary functions like depth determination and orientation, so that the robot can hover at any depth," said Liu.
Initiated in 2017, the China Underwater Robot Professional Contest is comprised of one online competition and two offline competitions in the city of Dalian, as well as in Zhanjiang in Guangdong province.