Death toll of Halloween stampede in Seoul rises to 154, including 4 Chinese
Share - WeChat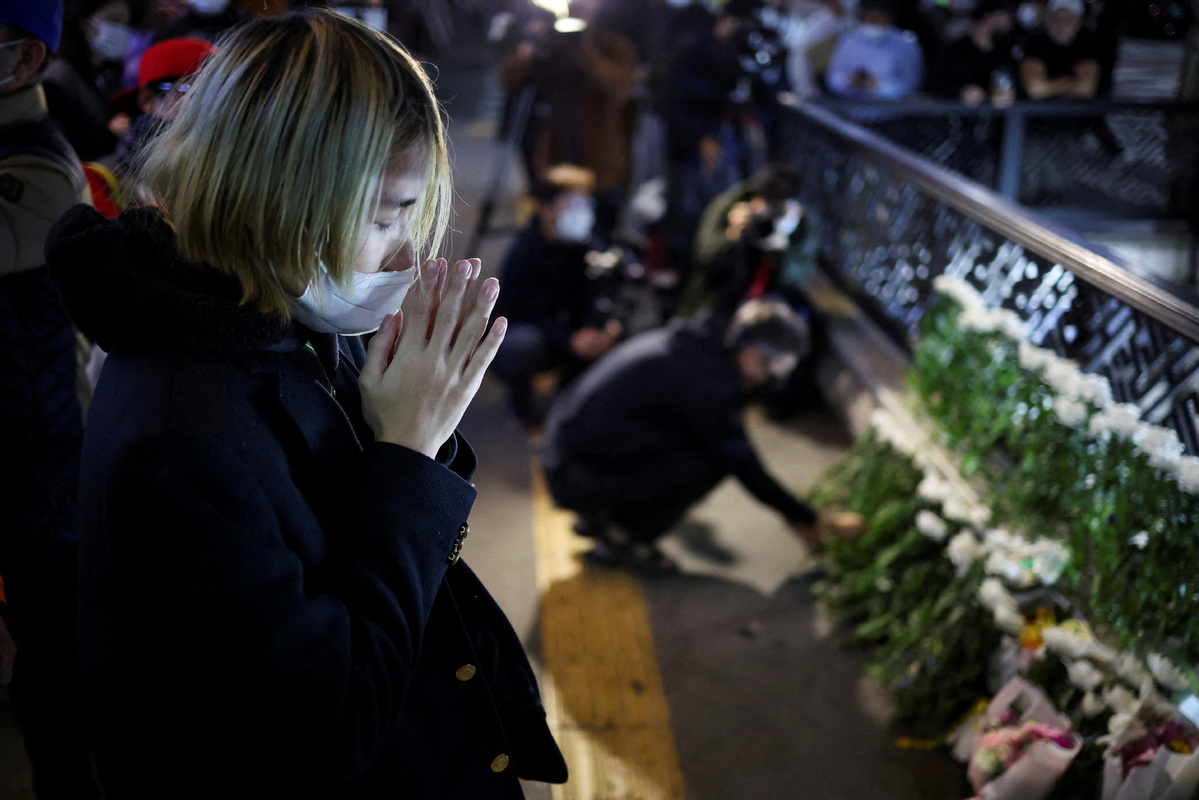 What we know so far:
- Chinese President Xi Jinping sent a message of condolence Sunday to South Korean President Yoon Suk-yeol over a stampede in the South Korean capital Seoul, which caused heavy casualties.
In his message, Xi said he was shocked to learn of the stampede. On behalf of the Chinese government and people, Xi extended deep condolences over the deaths and sincere sympathies to the bereaved families and the injured.
- The stampede in Itaewon, a district in Seoul, has left 154 dead and 149 injured.
- Four Chinese nationals have been confirmed among the victims.
- The Chinese embassy has offered condolences and will provide assistance to the families of the deceased.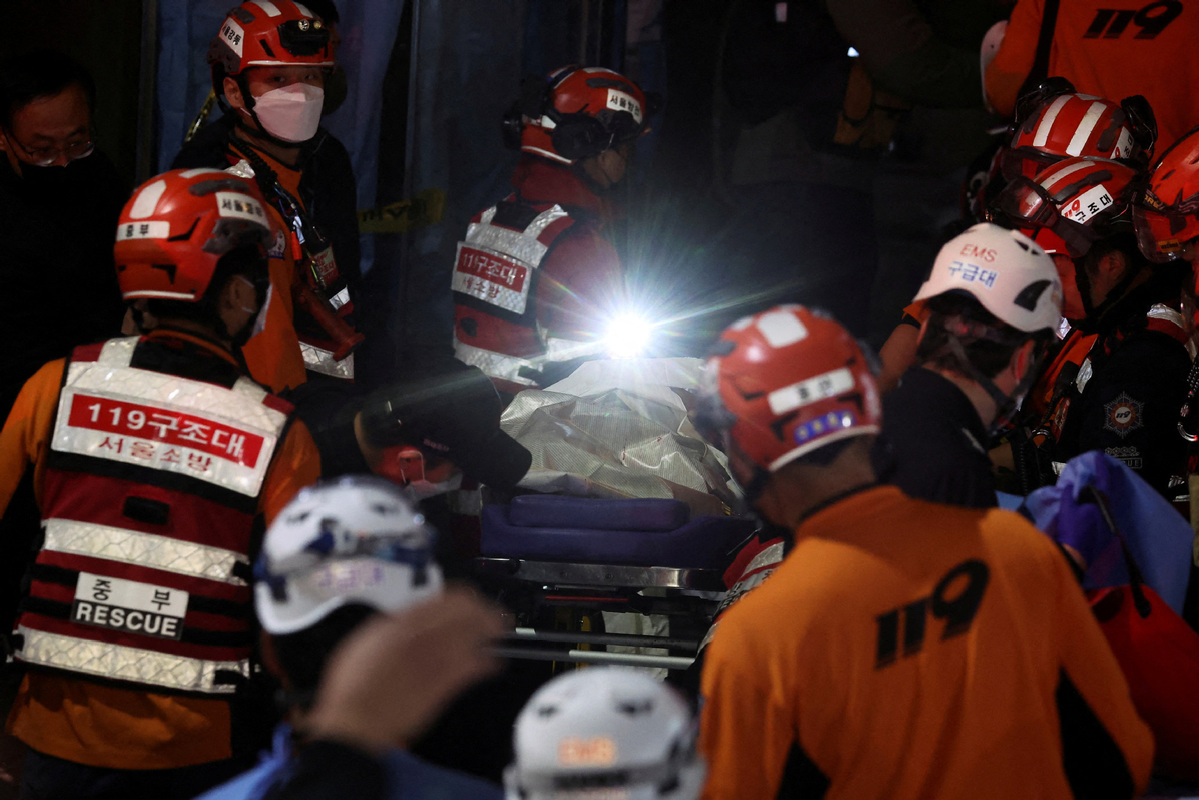 Four Chinese nationals have been confirmed killed in a stampede that occurred Saturday night at Itaewon, a district in Seoul, during Halloween gatherings, the Chinese embassy in South Korea said Sunday.
At least 154 people were killed and 149 others injured in the stampede of the South Korean capital Seoul, local authorities said.
It was the country's deadliest disaster since a ferry sinking incident left 304 people dead in April 2014.
Twenty-two foreigners were among those killed in the incident, according to the authorities.
Video from Sina Weibo
The stampede was believed to have been caused by huge crowds surging into a narrow downhill alley and toppling over one another at the popular nightlife district in Seoul.
The alley, with a width of just four to six meters, was overpacked with partygoers, who moved slowly up and down the steep alley linked to bars and restaurants.
Some of them fell over on the alleyway, which got slippery due to liquor and beverage spilled and leaflets scattered, before others toppled one after another like a domino, multiple local media reported, citing witnesses.