Xi Jinping leads China on new journey
Share - WeChat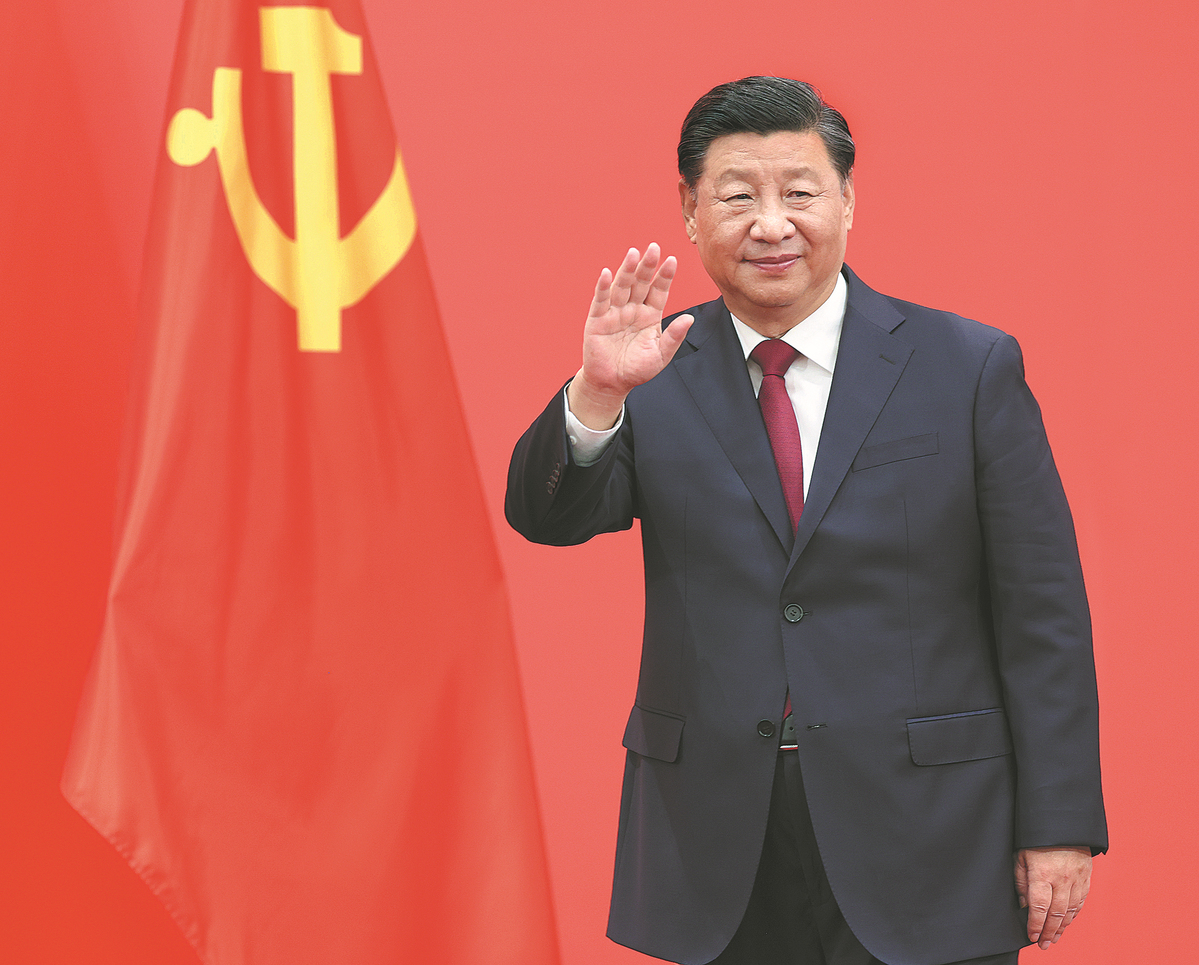 After 10 years at the helm of the Communist Party of China, Xi Jinping, 69, once again stood in front of reporters as the Party's top leader, vowing to lead the country to pursue national rejuvenation through a Chinese path to modernization.
"We shall keep in mind the Party's nature and purpose and our own mission and responsibility, and work diligently in the performance of our duty, to prove worthy of the great trust of the Party and our people," Xi said on Sunday, as he led his colleagues to meet the press, fresh from a Party plenum that elected him general secretary of the CPC Central Committee.
In 2012, after assuming the Party's top job, Xi said that he and his colleagues would lead the CPC in striving for national rejuvenation, pursuing a better life for the people and addressing problems within the Party.
In the past decade, China under his leadership has witnessed historic changes, with its economy more than doubling to 114 trillion yuan ($16 trillion), absolute poverty wiped out and moderate prosperity attained for the country's 1.4 billion people.
It was also a decade of severe challenges. The COVID-19 pandemic, a trade war with the United States and the downward pressure on the economy all posed hurdles for China's development and tested the strength of Xi and the Party he leads.
Bringing about milestone transformations and ushering in a "new era" for socialism with Chinese characteristics, Xi is regarded as the helmsman capable of leading the country in overcoming difficulties and pursuing full modernization.
Stephen Perry, chairman of Britain's 48 Group Club, said everything he has seen in President Xi tells him that Xi's motivation is the people of China, which is very important for China's development at its current stage.
Robert Kuhn, an American scholar who authored the book "How China's Leaders Think," said Xi has an objective and comprehensive understanding of China's current situation, as well as detailed and rational thinking of its future.