Tuning into Chinese opera
Share - WeChat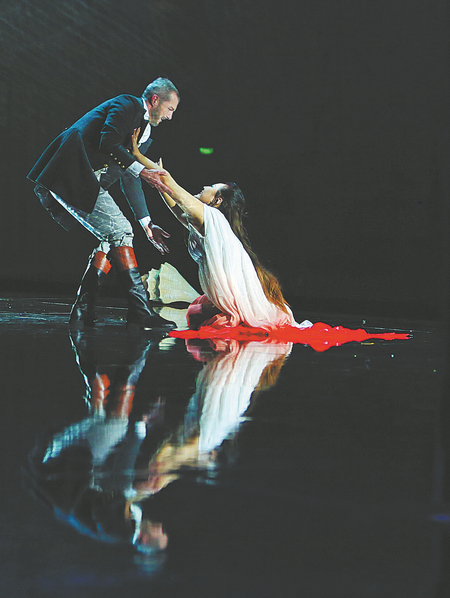 With a history of more than 20 years, the WFMT Radio Network's Opera Series is designed to offer productions from a variety of opera companies around the world. This year, 25 opera productions are shared in the Opera Series, from 12 world-renowned cultural organizations, such as Opera de Paris, the Royal Opera House and Wiener Staatsoper. The NCPA is the only cultural organization in Asia that's joining the Opera Series on the platform this year.
"It was a significant moment when Summer Rainbow was heard on WFMT Radio Network. The NCPA has been producing both imported and domestic operas. We hope to share these operas from China with listeners around the world," says Wei Lanfen, head of the NCPA's production department.
Wei also notes that the collaboration between the NCPA and WFMT Radio Network started in January with a 13-episode program series, titled This Week from China's National Centre for the Performing Arts. With each episode lasting for about two hours, the series brought music works by both Chinese and Western musicians, as well as having Chinese musicians sharing their stories, such as pianist Lang Lang, violinist Lyu Siqing and soprano Song Yuanming.
Contact the writer at chennan@chinadaily.com.cn