A decade through the lens: Mountains rise to ecoprotection role
Share - WeChat Editor's note: To mark the convening of the 20th National Congress of the Communist Party of China, China Daily has selected 10 sets of photo stories that illustrate various aspects of the country's development during the past decade. The photos, posters and videos showcase the achievements and experiences of the Party's cause, and the country under Xi Jinping Thought on Socialism with Chinese Characteristics for a New Era. This is the eighth in the series.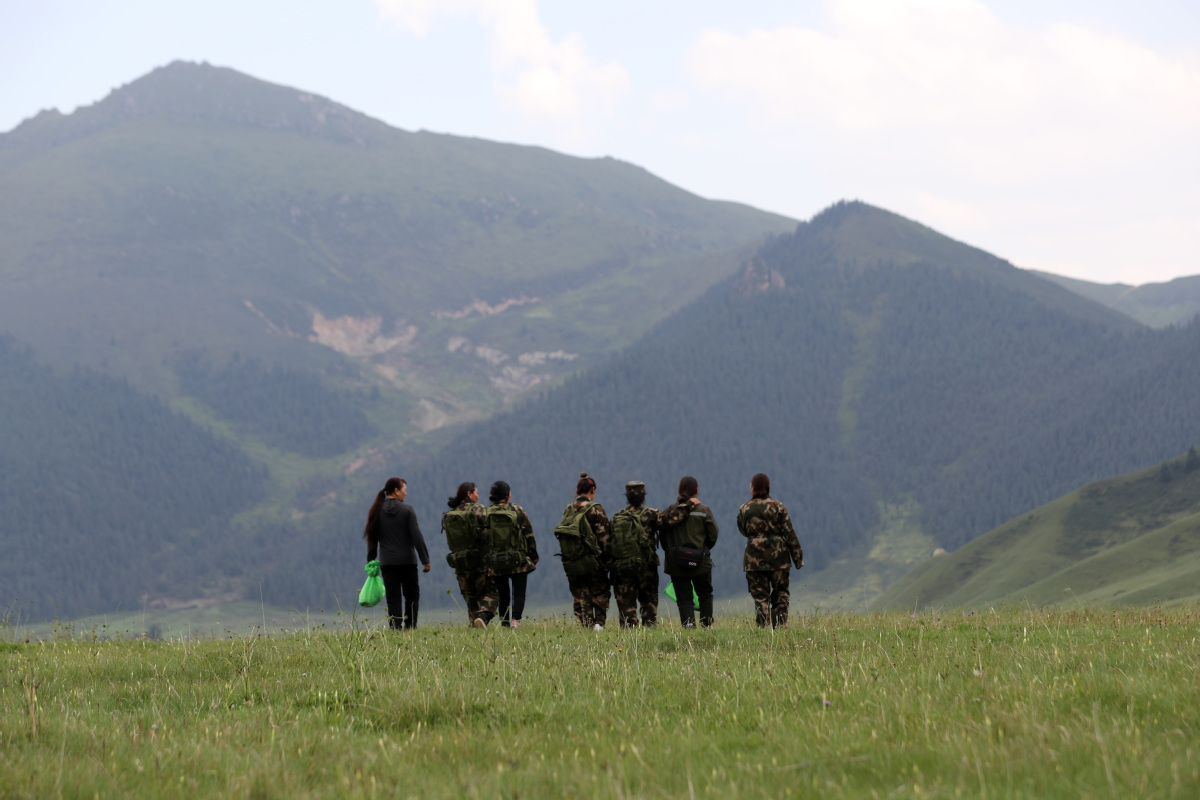 Straddling the provinces of Qinghai and Gansu in Northwest China, the Qilian Mountains are a crucially important watershed of the Yellow River and a vital protective barrier for the region's ecosystem. Established in 2017, the Qilian Mountain National Park covers more than 50,000 square kilometers and features a variety of habitats, all under State protection.
The Qingyanggou Protection Station is part of the Qinghai section of the national park. Located on pastureland with an average altitude of 3,100 meters and about 12 kilometers from the seat of Qilian county, Haibei Tibet autonomous prefecture, the station boasts an all-female team of rangers.
The 32 members of the team are all herders who live on the pastures. The oldest member is 45, while the youngest is 21. They are responsible for forest and grassland patrols, rescuing wildlife in danger, fire prevention work and the promotion of environmental protection among residents.
Contact the writers at wangzhuangfei@chinadaily.com.cn