UN official urges food system reform
Share - WeChat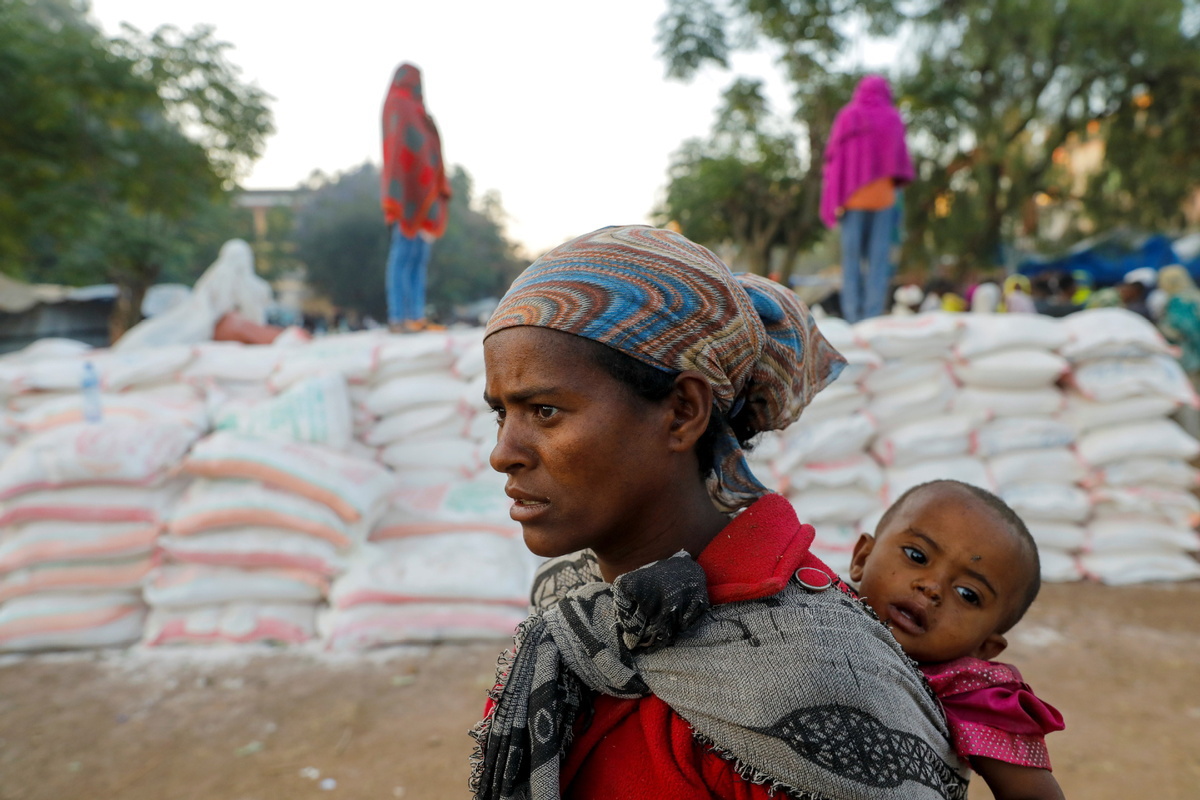 United Nations food and agriculture chief Qu Dongyu has said that investment, innovation, and youth engagement will be essential in solving the global food crisis, which has left over 800 million people hungry and more than 3 billion unable to afford a healthy diet.
Speaking at the World Food Forum in Rome, Italy this week, Qu, who is director-general of the UN Food and Agriculture Organization, or FAO, called for a "transformation of global agrifood systems in the coming decade".
"Food is the single strongest universal lever we have to make a change together, to create a healthier population, a healthier prosperity, and a healthier planet through healthier partnership," said Qu, who is the first Chinese national to lead the UN's food agency.
The FAO estimates that as many as 828 million people were affected by hunger in 2021, 46 million more than in 2020, and 150 million more than in 2019. The impact of the Russia-Ukraine conflict on energy prices and the grain and fertilizer supply chains has exacerbated the situation, and the World Bank has warned that the planet is on the brink of a nutrition and food security crisis.
"3.1 billion people in the world cannot afford healthy diets," Qu said. "These are challenges we are here today to face and need to overcome. And the wellbeing of our environment: our air, our land, our forestry, our oceans, and our adaptation and resilience to climate change."
Qu said that this year's forum will focus in particular on young people. The FAO has consulted with the Global Youth Assembly ahead of this year's event, and also established the Young Scientists Group, comprised of 20 academics under the age of 35 who are charged with finding innovative solutions to problems in food and agriculture systems.
"You have created a global movement with us. You are making your voices heard, and they are dynamic," Qu said. "You are inciting and leading real action. The innovation and solutions-based thinking of young friends and supporters give me confidence that we are on the right path."
Qu encouraged leaders at the forum to focus on responsible investment in the food and agriculture sector. The sector attracted close to $630 billion in support and subsidies each year from 2013 to 2018, but many of these funds serve to deepen issues in the supply chain. For example, subsidies often target the production of staple foods such as rice and sugar while fruits and vegetables are relatively less well supported, particularly in some low-income countries.
Pope Francis, head of the Catholic Church, wrote a message to Qu in the lead-up to the event, noting his commitment to "striving every day to eradicate hunger and poverty in the world".
"As I have said in my other recent messages to your organization, our first concern must focus on the human being as such, considered integrally and taking into account his or her real needs, in particular of those who lack the basic sustenance for survival," he said.