Rural Tibet sees sizable income growth over past decade
Share - WeChat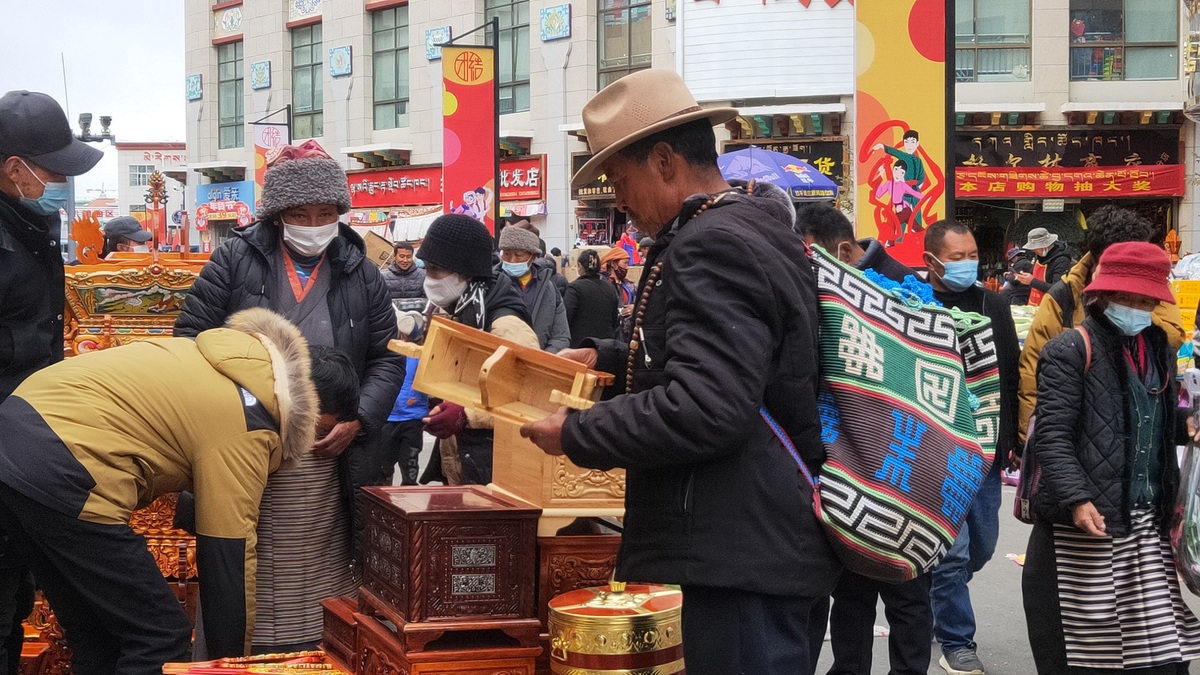 The per capita disposable income of rural residents of the Tibet autonomous region has continued to see double-digit growth over the past decade, this growth rate has been ranking the highest growth in the country for seven consecutive years, regional authorities said at a news conference in the regional capital Lhasa recently.
In 2021, the region's per capita disposable income of rural residents exceeded 16,900 yuan ($2,300), which is 2.97 times that of 5,698 yuan in 2012, according to a press conference held recently by the regional department of agriculture and rural affairs.
Since the 18th CPC National Congress in 2012, rural residents in Tibet have been witnessing rapid income growth and significant living standard improvements. In particular, the region's comprehensive production capacity of agricultural and animal husbandry is staged in a high level, and the development vitality of agricultural and pastoral areas has been significantly enhanced, Du Jie, head of the department said at the news conference.
Since 2012, the region has poured nearly 16.82 billion yuan on the infrastructure construction of various characterized industries, ten plateau-characterized agricultural, and animal husbandry products bases have been established, including highland barley, yaks, and Tibetan sheep, Du said.
As of June this year, the region had more than 160 leading enterprises of agricultural and animal husbandry industrialization, more than 12,700 rural cooperatives, with increases of 63 percent and 12 times the figures in 2012, he said.
Over the past decade, the regional agricultural and animal husbandry industries have seen high-quality development, nearly 238,000 poverty stricken rural residents were lifted out of poverty thanks to the contribution of these industries, he added.