Hit series brings to life a fantastic adventure
Share - WeChat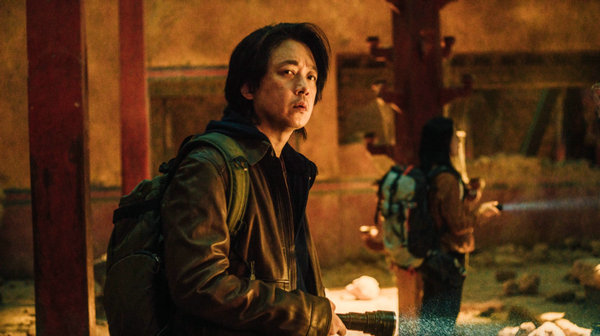 Somewhat a Chinese equivalence to Indiana Jones, Candle in the Tomb, an overwhelming popular franchise has seen its latest drama retelling make a splash online.
Adapted from one of the overall eight volumes of Candle in the Tomb, an online novel series which has had a strong following since 2006, the new online series Kunlun Tomb has been available for streaming on Tencent Video since Sept 20.
Co-directed by Tsai Yueh Hsun and Li Lei, the series with veteran filmmaker Guan Hu as the executive producer contains 16 episodes.
Reprising stars Pan Yueming, Zhang Yuqi and Jiang Chao as a trio of explorers, the new tale follows their new expedition to solve a mystery through delving into a mysterious snow mountain range stretching across the country's southwestern areas.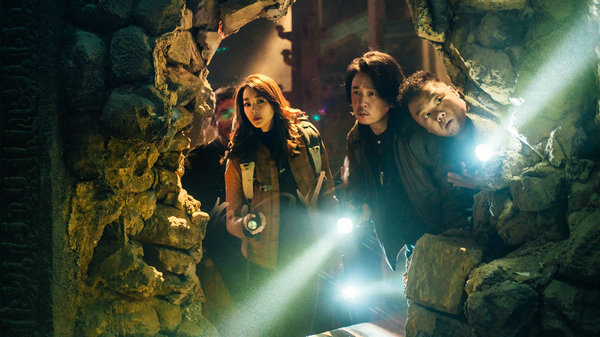 Actor Pan said the new tale marks his third time reprising the protagonist Hu Bayi, an experienced explorer with profound knowledge of tombs and historic relics.
He also recalled that the biggest challenge during shooting was to perform stunts on a chilly snowy mountain with an altitude reaching over 4,000 meters.
A total of around 7,000 special-effect scenes are featured in the fantasy story, which brings to life some of the most known creatures within the novels, such as the white-furred leader of a wolf pack.
With its 1980s Beijing-set scenes majorly shot in Zhejiang province's Hengdian World Studios, most of the adventurous scenarios taking place in the snow mountain were shot at Dagu Glacier and Moshi Park in Southwest China's Sichuan province.