China's tallest tree remeasured: It's bigger
Share - WeChat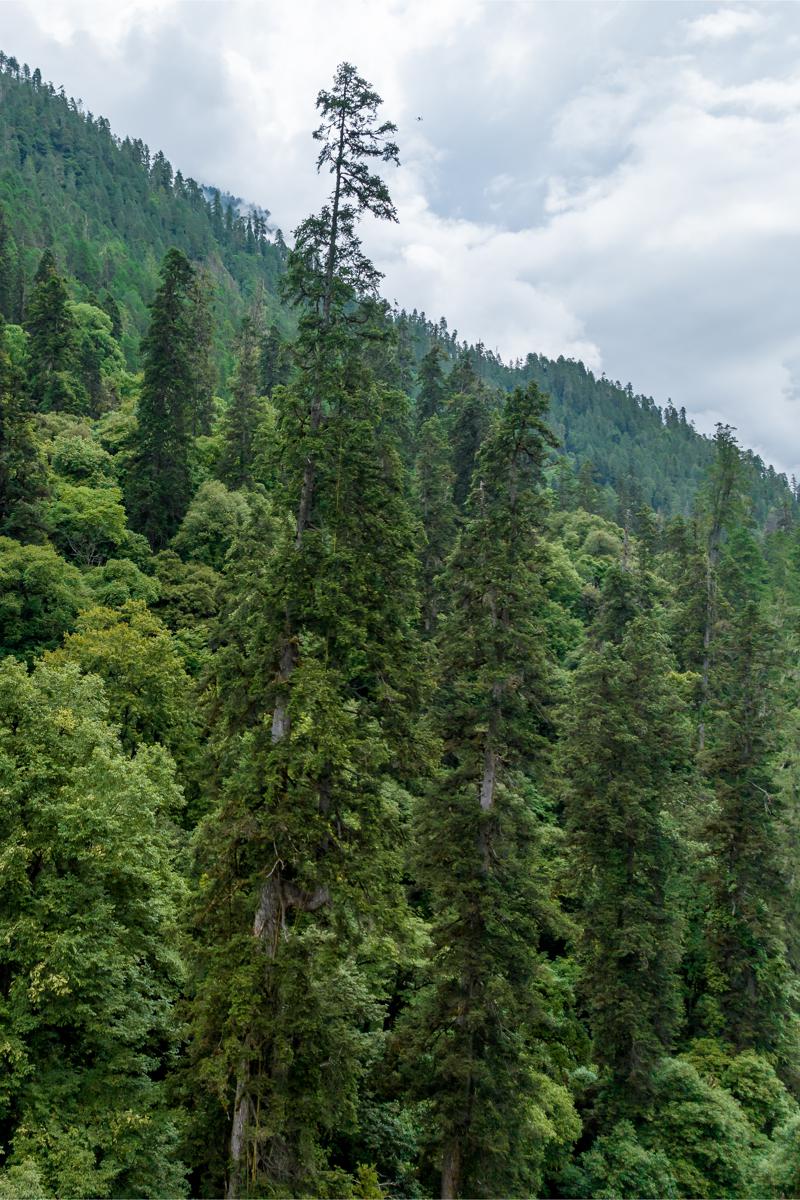 Chinese scientists updated the height of a giant tree in Zayul county of the Tibet autonomous region on Sunday — 83.4 meters. Recognized as China's tallest tree, it was measured at 83.2 meters in May, according to the Institute of Botany of the Chinese Academy of Science.
The latest measurement was performed in August jointly by scientists and surveyors from the institute, the Shanghai Chenshan Botanical Garden, the China Environmental Protection Foundation, Wild China Film and the forestry and grassland bureau of Tibet's Zayul county.
With a diameter of 207 centimeters and around 380 years old, the tree is called Abies ernestii var. salouenensis, a type of evergreen fir.
The giant tree was discovered by Guo Ke, a researcher from the institute in May, as part of China's second comprehensive scientific expedition to the Qinghai-Tibet Plateau.