Workers forge forward during national holidays
Share - WeChat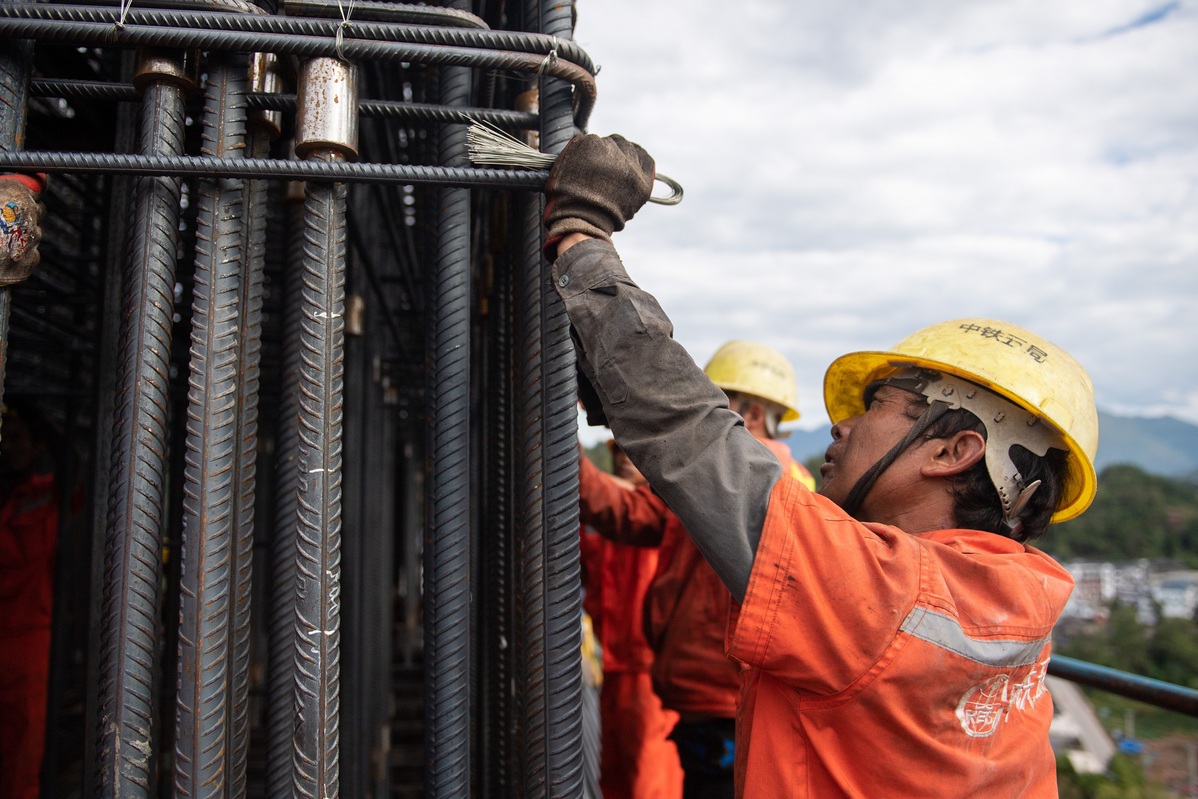 During the National Day holidays, more than 1,000 workers stayed at their posts and devoted themselves to the construction of the Sangzhi-Longshan Expressway.
The Sangzhi-Longshan Expressway is a four-lane expressway with a total length of about 61.2 kilometers. It is part of the "six verticals and seven horizontals" provincial expressway network that spans across 122 counties and cities within Hunan province.
The expressway is a major infrastructural project during the country's 14th Five-Year Plan period. After completion, the distance from Longshan county, a popular tourist destination, to Changsha, the provincial capital of Hunan, will be greatly shortened.