Improving lives by miles
Share - WeChat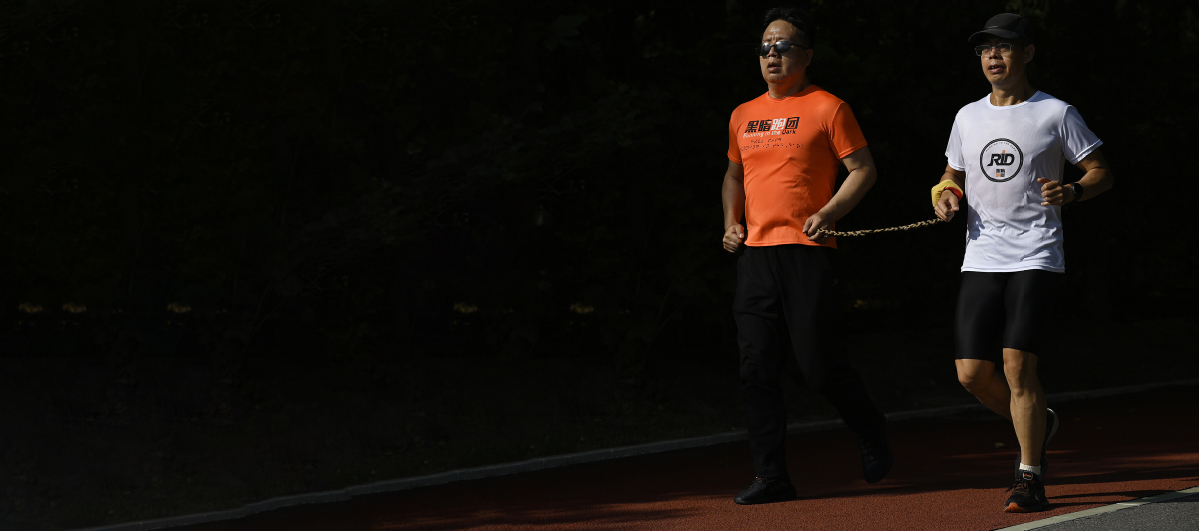 Charity helping people with disabilities hit the running track
Calling themselves "runners in the dark", a group of visually impaired fitness enthusiasts in Beijing are improving their lives by putting in the hard miles.
They also hope their persistence and determination can encourage more people with disabilities to embrace the transformative power of sports.
Every Thursday and Sunday morning, members of the Beijing branch of "Running in the Dark", a nationwide charity for people with disabilities, gather to train in the capital's Olympic Forest Park.
Accompanied by guides and volunteers, the runners take on various distances in the park, with some even completing full marathons.
Xu Taipeng is a relative newcomer to the group, and over the last three months he has enjoyed the physical and mental benefits of regular running.
"Some of my friends recommended the running group to me, and I feel great about it. As I cannot see, I used to spend a lot of time just doing nothing. Sometimes, it could be depressing and the air at home is not so good," Xu told China Daily.
"So it's great that there are volunteers and guides who like to take us out running in the forest park, which benefits both my body and my mind. Now, I feel that I have lost some weight and become fitter.
"Apart from just running, the volunteers also teach us how to do sports more scientifically. They correct our moves so that we can avoid injuries. But the best part about it is that we make new friends, and I'm definitely going to stick with it."