Chinese broker ranks 1st in equity sales
Share - WeChat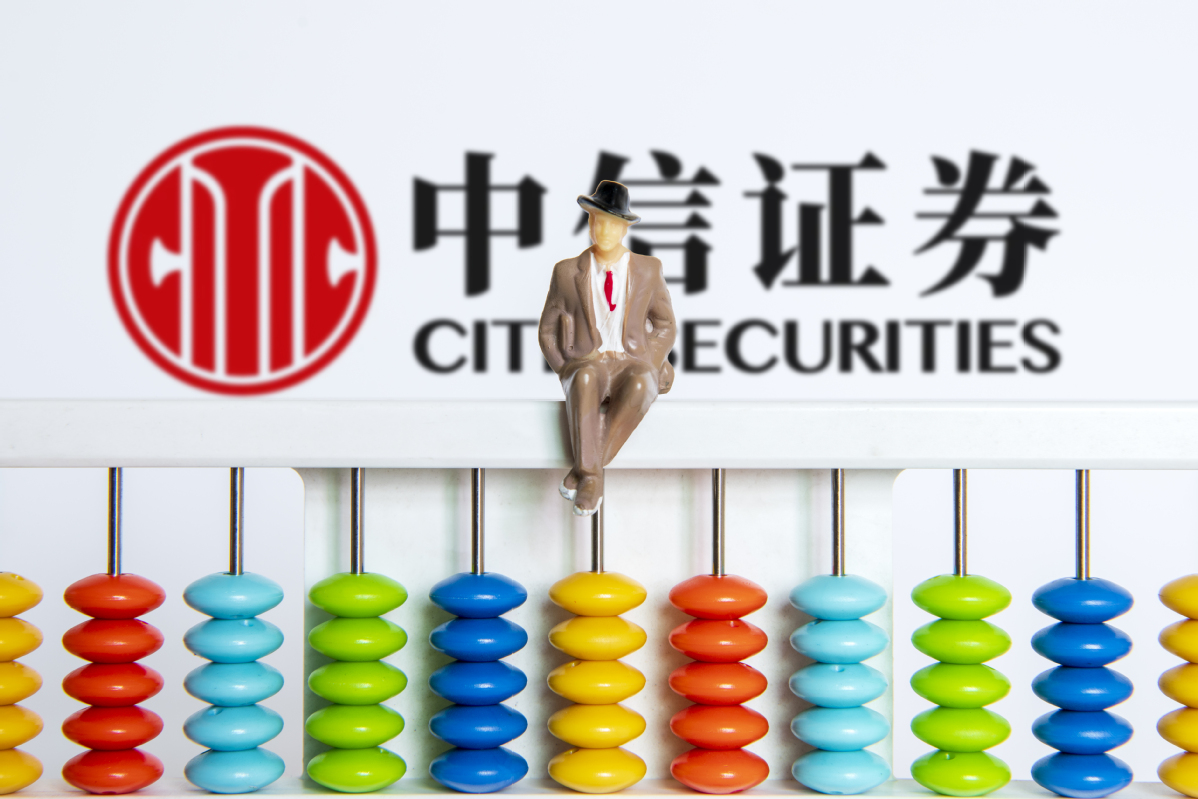 CITIC Securities Co, a major Chinese securities firm, earned the No 1 ranking in the underwriting of global equity offerings in the first three quarters, overtaking US investment bank Goldman Sachs Group Inc, thanks to a surge in China's initial public offerings.
It is the first time since 2009 that the top spot at the end of a quarter was not held by the US firm or its rivals on Wall Street. The shift occurred amid a sharp decline in listings elsewhere, data compiled by Bloomberg show. It reflects China's economic resilience, experts said.
In the first three quarters, companies raised $326.1 billion through global share sales, down 66 percent from the same period last year. The decrease was only 10.1 percent on the Chinese mainland, where $106.8 billion was raised through equities.
CITIC Securities worked on $21.3 billion in global equity offerings, including four of this year's 10 largest listings worldwide. Its market share was 6.7 percent, followed by Goldman Sachs' 6.6 percent, or $20.9 billion, in global equity offerings, according to Bloomberg.
Deloitte China's Capital Market Services Group forecast that for the full year of 2022, about 140 to 160 companies will have listed on the Shanghai Stock Exchange's sci-tech innovation board, or the STAR Market, raising 230 billion to 260 billion yuan ($32.32 billion to $36.54 billion). Another 190 to 210 businesses are expected to have listed on the Nasdaq-style ChiNext at the Shenzhen bourse, raising 190 billion to 215 billion yuan. The Shanghai and Shenzhen main boards are likely to have had about 80 to 100 IPOs raising 140 billion to 170 billion yuan.
The Beijing Stock Exchange, a bourse tailor-made for innovative small and medium-sized enterprises at an earlier development stage than those listed in Shanghai and Shenzhen, is estimated to host about 50 to 80 new listings raising approximately 10 billion to 15 billion yuan.
"We expect that the momentum of listings on the STAR Market, ChiNext and the Shanghai and Shenzhen main boards during the first three quarters will continue in the fourth quarter. Boosted by various economic stimulus measures, the amount of IPO funds raised is likely to continue to rise, and the A-share IPO market may mark another record year in 2022," said Tong Chuanjiang, the A-share offering leader at Deloitte China's Capital Market Services Group.
Tong said that China's adoption of a registration-based IPO system has provided a strong backing for the A-share market by helping many innovative tech companies issue equities.
Chen Jiahe, chief investment officer at Beijing-based wealth management firm Novem Arcae Technologies, said the US stock market is facing multiple challenges, including an economic downturn, high inflation and massive increases in energy prices.
"Compared with the US economy, the Chinese economy is more stabilized this year, with China's exports and investment remaining fairly strong. Although the recovery of Chinese consumption is slow, the problem is easier to solve than high inflation in the United States as the COVID-19 pandemic is largely brought under control," Chen said.
In addition, Chinese companies' enthusiasm for IPOs in the US has dropped significantly due to the audit supervision dispute between Chinese and US regulators. Some companies have chosen to launch their IPOs or secondary listings in Hong Kong, and they are more willing to seek help from Chinese brokers. Although regulators from both countries have taken a substantial step forward by signing an audit oversight cooperation agreement, businesses' concerns have not yet been removed as they are still waiting to see the implementation of the agreement, he said.