Ramping up ambitions
Share - WeChat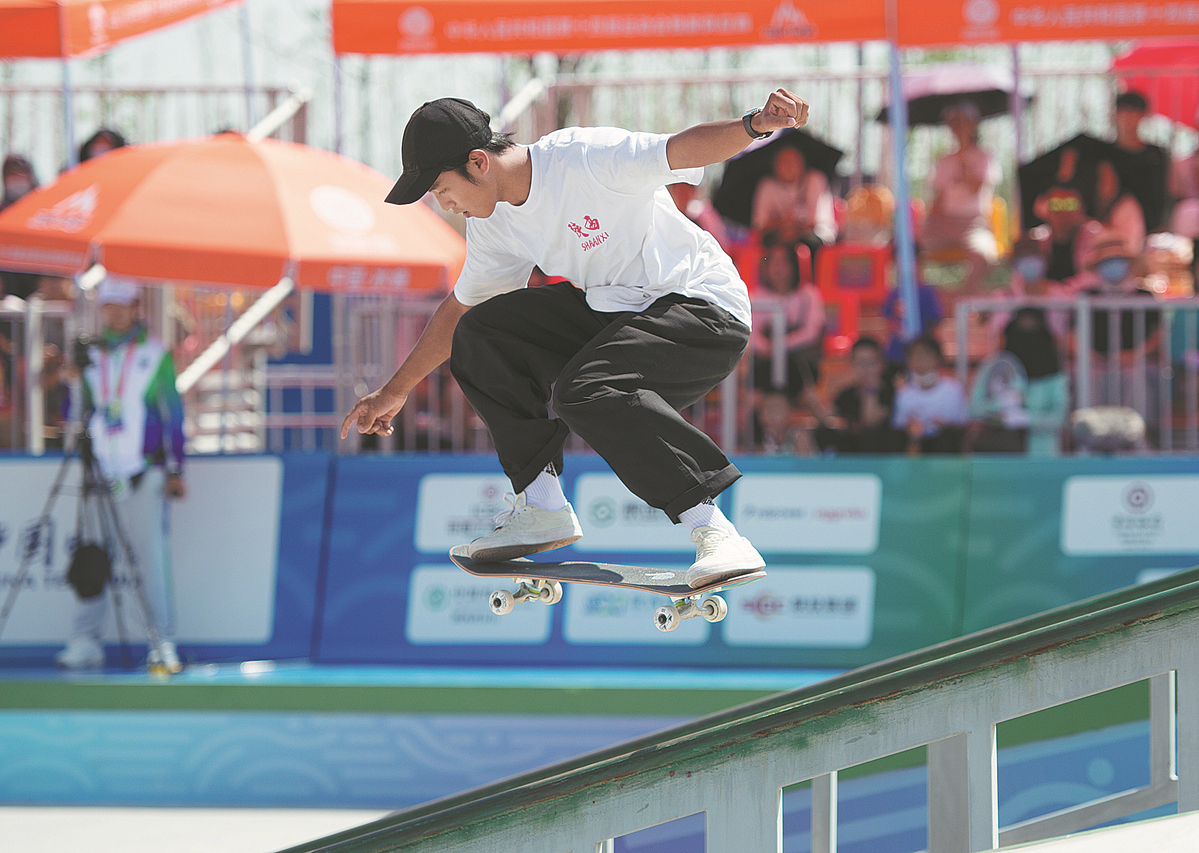 National champion Gao Qunxiang using his entrepreneurial flair to take Chinese skateboarding to next level
Gao Qunxiang was lying in a hospital treatment room when he learned that he had won a gold medal at China's 14th National Games last year.
After falling heavily late in the skateboard competition in Xi'an, he feared his chance at glory had gone.
"It was all over," he recalled of his feelings as the medical unit rushed to help him. "I had prepared for the National Games for three years, but it was all in vain."
Fortunately for Gao, his scores from the previous rounds were enough to see him crowned champion.
Skateboarding was making its debut as an official medal event at the National Games, but Gao's athletic career almost ended that day.
"The MRI after the competition showed that my right ACL (anterior cruciate ligament) was torn, along with meniscus and calf bone damage," he said.
Gao has grown accustomed to the treatment table. He began skateboarding when he was just 5 and has sustained plenty of injuries through the years.
"It was a broken bone here and a torn muscle there," said his father, Gao Yong. "I wanted him to learn how to control the speed."
In the 2000s, there were very few suitable grounds for skateboarding in Xi'an, the capital of Shaanxi province in Northwest China.Gao Yong tried every means to coach Gao Qunxiang and his cousin, Sun Kunkun, taking them to participate in activities and competitions around the country.