Fujian looks to expand wind power industry
Share - WeChat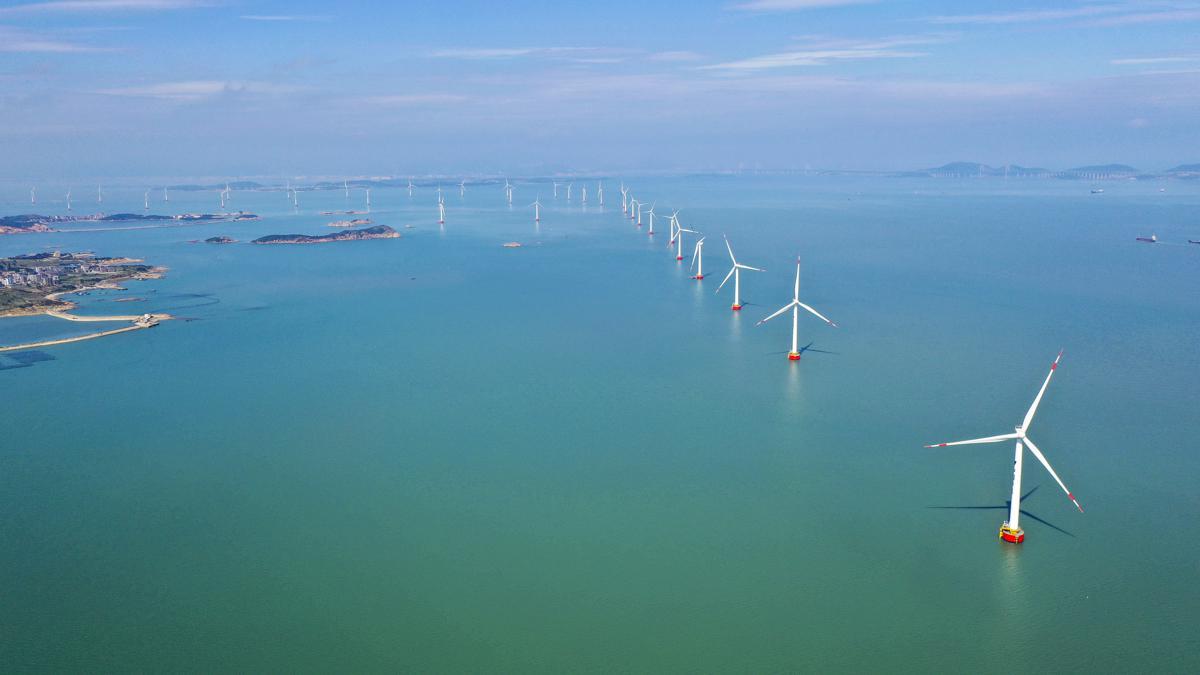 Fujian also has China's first wind power industrial park with a complete industrial chain, which produces parts and high-end equipment itself.
As of the end of last year, total installed power in Fujian had reached about 69.83 million kilowatt hours, 58 percent of which is clean energy. That's because of the province's rich wind resources.
About 100 days a year, coastal areas of Fujian experience Level VII typhoons. The greatest wind speed in the Taiwan Straits in winter can reach 129 to 140 kilometers per hour.
Offshore wind power devices produce more power than those on land, and they don't consume land and water resources, experts said.
The province is also working on developing an "ocean pasture". In September last year, around 1,500 fish were released around a wind power device in Pingtan. Researchers are studying the influence of environmental elements such as noise on the growth of fish, to expand the combination of power and agriculture.