In silent world, student hears call of excellence
Share - WeChat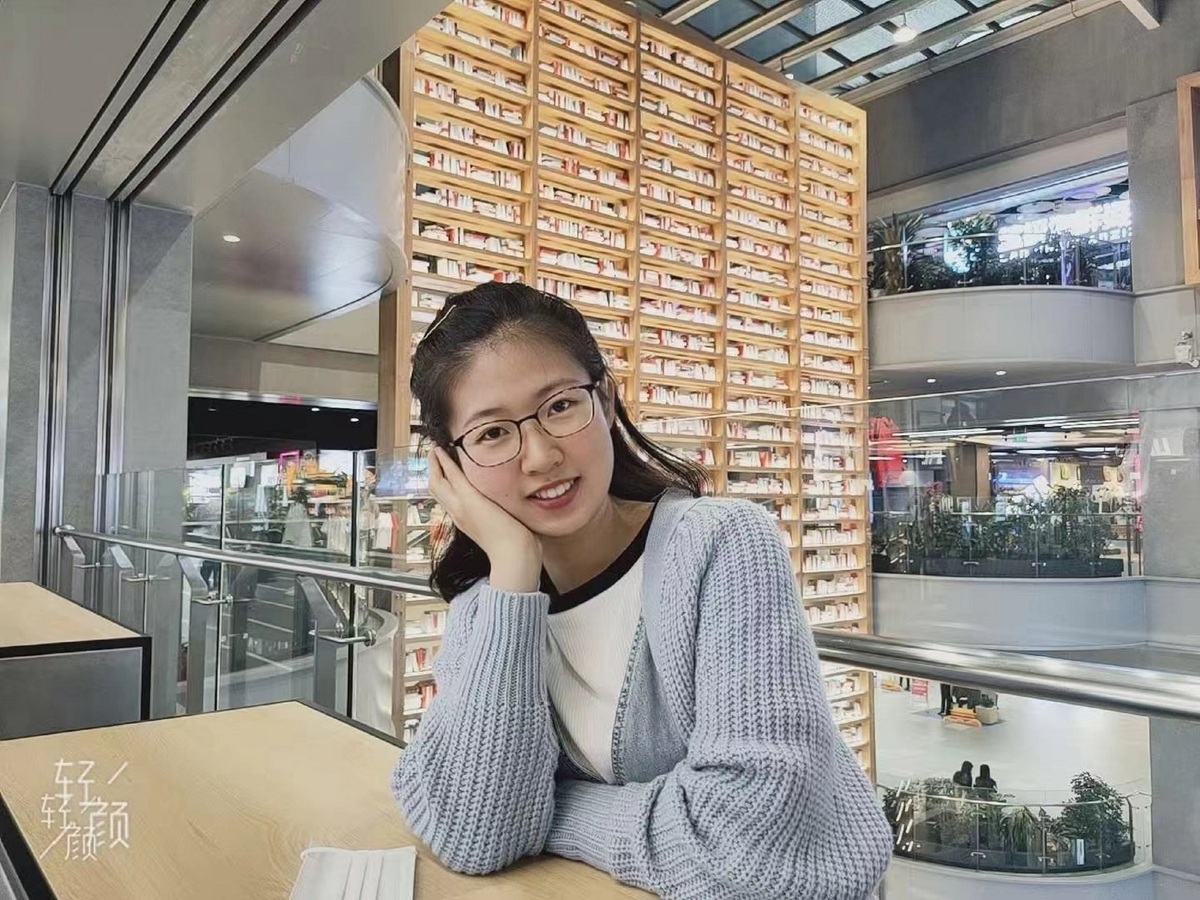 Despite living in a world of silence for 20 years, Zhan Jiayi has overcome myriad obstacles to achieve excellent performance in academics and public activities.
Born in Jilin city, Jilin province, in 2000, Zhan's world has been silent since she was 2 years old, when she was diagnosed with severe hearing loss.
Yet through perseverance, she excelled in school and in university studies. In September, she began working toward a master degree in auditing science at Guizhou University of Finance and Economics in Guiyang, Guizhou province.
When she was old enough, Zhan entered a standard primary school, not a special school, as was common for most children with disabilities.
"Because I couldn't hear the teacher clearly, I recorded the teacher's speech with a recording pen in the class," she said. "After school, my mother helped me review the lessons."
In 2018, she achieved an impressive score on the national college entrance exam and was admitted to Changchun University of Science and Technology in Changchun.
"During my studies at the university, my teachers and classmates have helped me immensely," she said. "They spent a lot of their spare time answering my questions about the lessons and shared study materials with me."
In college, Zhan won several awards and scholarships for her outstanding performance, and she volunteered for public benefit activities.
At the end of 2021, she received the Self-Improvement Star award, which considered all Chinese college students. The award is given by several departments, including the Central Committee of the Communist Youth League of China and the All-China Students' Federation, to recognize people who exemplify China's outstanding cultural quality of unremitting self-improvement and to carry forward the excellent qualities of young college students.
"I'm always grateful for the respect I receive from my parents, teachers and friends," Zhan said. "They never give me special attention for my imperfection, which means I've never seen myself as different from anyone else."
Zhang Siyu contributed to this story.