Extremely rare legume bears fruit in Hunan
Share - WeChat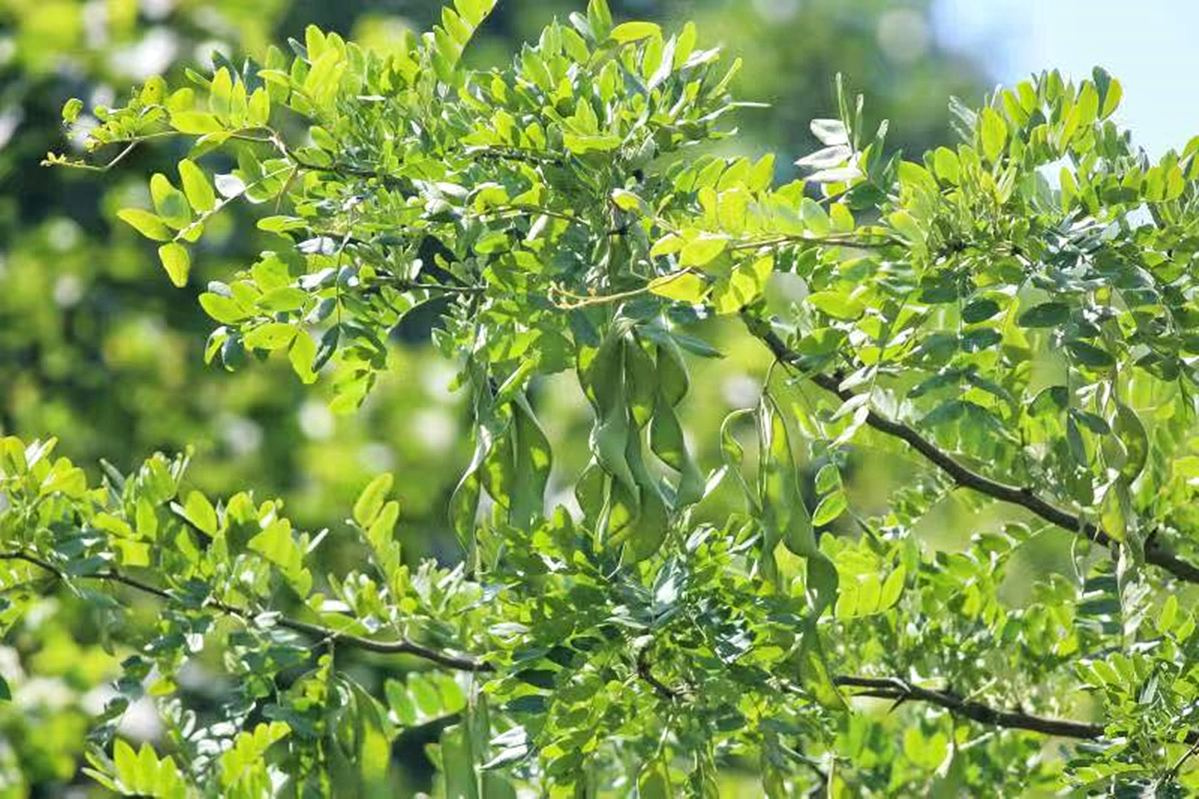 Wild Gleditsia vestita, a species of legume in the family Fabaceae — known as "pandas among trees" — reached maturity and began to bear fruit on Hengshan Mountain in Hunan province in late September.
The plant, listed as critically endangered by the International Union for Conservation of Nature, is found only on Hengshan Mountain. It is a national first-class protected wild plant in China.
"The species is very precious. There are only nine wild Gleditsia vestitas in the world. They can be seen as a living relic," said Kuang Daiyong, deputy director of the science department of the mountain's national nature reserve management bureau.
"It plays an important role in studying the mountain's geology, climate and creatures."
The plant favors valleys at higher altitudes and being close to water. The male flower matures early, and the female is hard to pollinate and bear fruit. Also, as it has high environmental requirements, reproduction becomes difficult, Kuang added.
In 2019, Hengshan Mountain built a cermplasm resources pool for the species, so that it can be grown in other places and help the species expand.