Rare gull is center of attention at Xiamen beach
Share - WeChat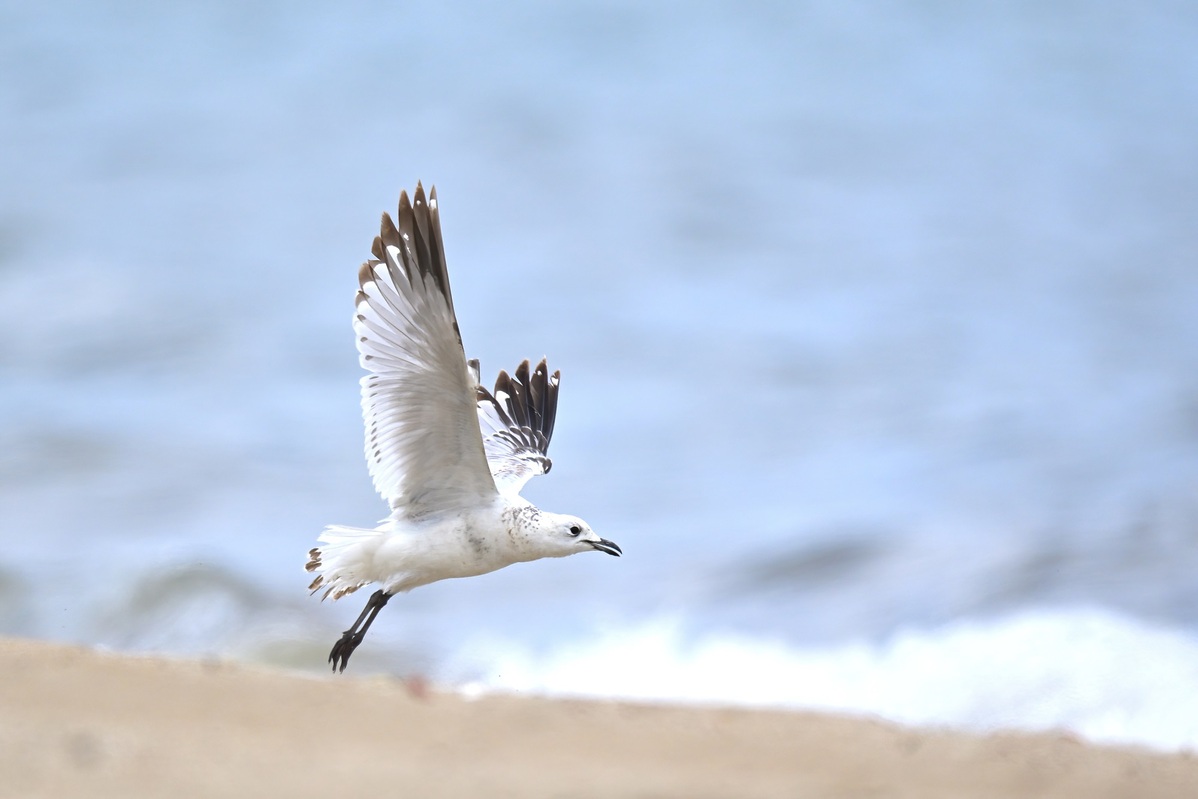 A relict gull was spotted recently at Pukou Beach in Xiamen, Fujian province, attracting a number of birdwatchers to view and take photos of the endangered species.
The bird, a national first-class protected animal, inhabits salt water lakes or lakes containing soda in deserts 1,200 to 1,500 meters above sea level. Its reproduction period is from early May to early July. It flies south to warmer climes in October to spend the winter.
Chen Hao, deputy director of Xiamen Birdwatching Association, said the relict gull is rarely seen in Xiamen.
"It may take a rest here because of a typhoon. After the typhoon passes and it regains enough strength, it will return to the immigration route to unite with the flock," Chen said.