Shanghai Library celebrates new branch opening
Share - WeChat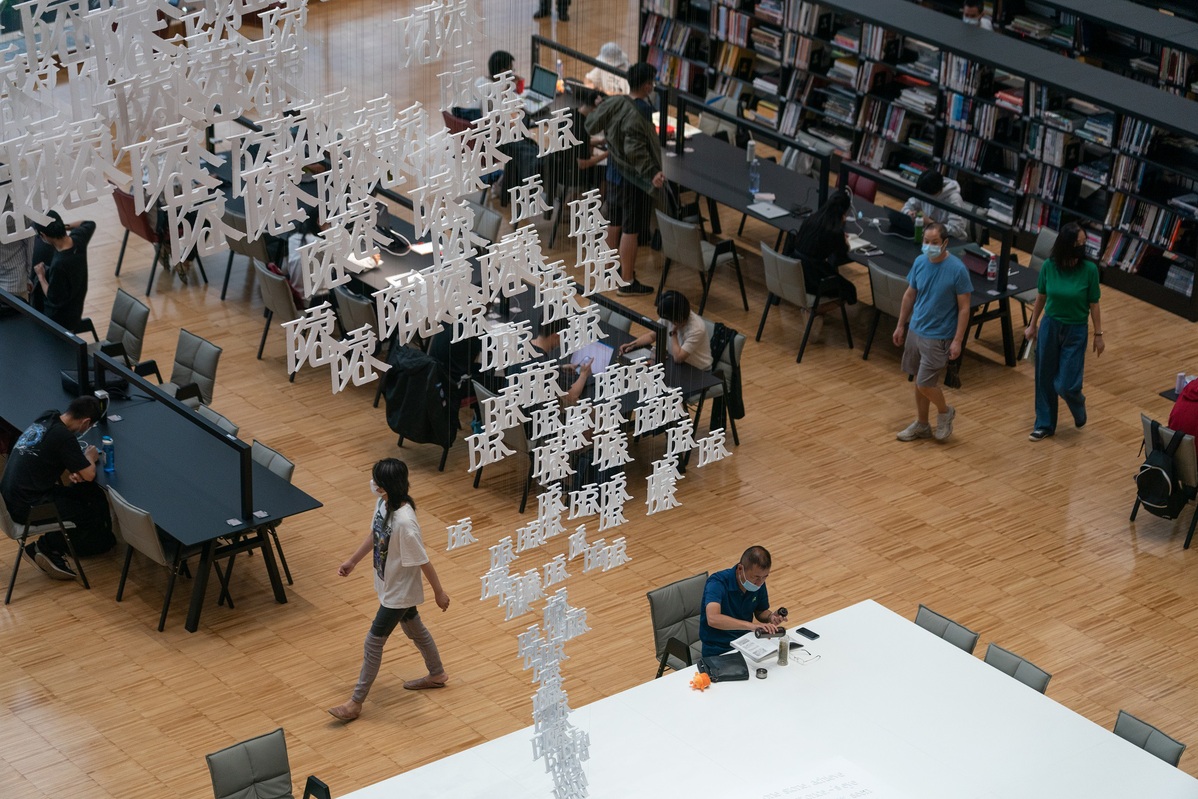 The new Pudong branch of Shanghai Library celebrated its official opening with a series of exhibitions and activities on Wednesday.
With the new facility spanning 115,000 square meters, China's biggest library, aims to develop into an intelligent public service platform that serves people's need for reading and information in the new digital age, according to Xu Qiang, vice-director of Shanghai Library.
Shanghai Library has a huge collection of more than 57 million books and documents, among which are ancient Chinese books, rubbings from historical relic sites, and manuscripts of writers and academics. The launch of the Pudong branch enables the library to present some of the most treasured objects for public view, at the exhibition Selected Rare Books of the Shanghai Library, on the seventh floor.
An exhibition on the manuscripts, historical documents and personal objects that belonged to modern Chinese writer and playwright Xia Yan (1900-1995) also opened on Wednesday.