Overseas Chinese are lauded for contribution
Share - WeChat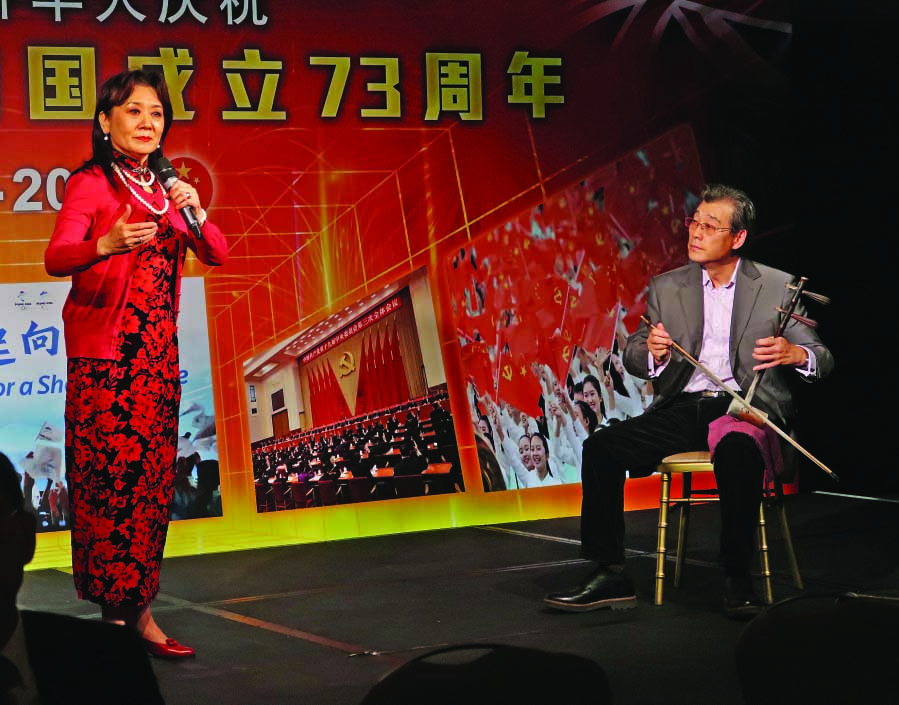 This year marks the 50th anniversary of China-UK ambassadorial diplomatic relations and that cooperation between the two countries is conducive to global stability and prosperity, Zheng added.
He said China maintained its position as the UK's largest supplier of imports throughout the past eight quarters, and noted that bilateral accumulated investment had reached $50 billion.
"The electric buses and taxis produced by Chinese carmakers BYD and Geely have been driving on the roads here, and those all reflect the win-win nature of Sino-UK bilateral trade and economic cooperation," Zheng said. "When I was studying in the UK 36 years ago, there were only 200 Chinese students across the country. Now, there are more than 200,000 Chinese students studying in the UK, and many British university presidents have told me that Chinese students are doing well here and they welcome more Chinese students to come and study."