'Protection' for all Russian territory: Lavrov
Share - WeChat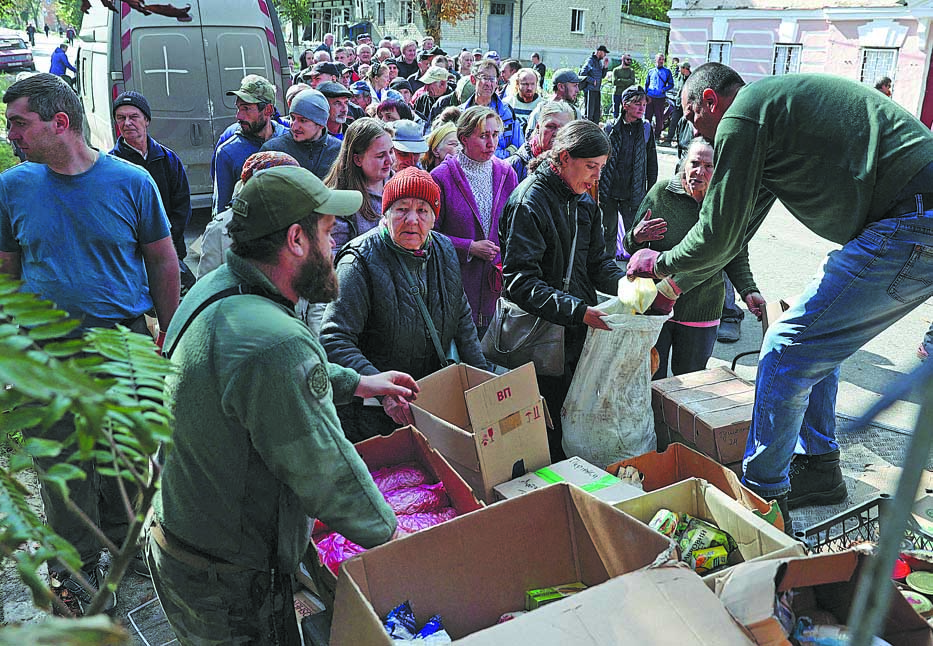 UNITED NATIONS — Russia's Foreign Minister, Sergey Lavrov, on Saturday said regions in which referendums are being held would be under Russia's "full protection" if they are incorporated in line with the referendums.
Lavrov, addressing the United Nations General Assembly and the world's media in New York, talked of Russia's special military operation since February.
From Friday, referendums were conducted in four eastern regions: Lugansk, Donetsk, Kherson and Zaporizhzhia.
"Following those referendums, Russia of course will respect the expression of the will of those people who for many long years have been suffering," Lavrov said at a news conference after he addressed the assembly.
Lavrov said Russian territory, including that "further enshrined "in Russia's constitution in the future, "is under the full protection of the state".
"All of the laws, doctrines, concepts and strategies of the Russian Federation apply to all of its territory," Lavrov said.
Russia has accused the United States and others of being parties to the conflict because they are sending weapons to help Ukraine.
Asked whether he could foresee future talks with the US to make Russia feel more secure about what it calls NATO encroachment, Lavrov said it was the West that had broken off previous discussions.
"We're not saying no to contacts. And when proposals to that effect come in, we agree. If our partners want to meet quietly so nobody finds out about it, that's fine because it's always better to talk than not to talk. But in the present situation, Russia is quite simply not going to make the first step."
Pro-Moscow authorities have made it clear that they consider the results of the referendums a foregone conclusion.
The state-run TASS news agency cited Denis Pushilin, head of the Donetsk area, as saying his priorities would not change once the region was part of Russia.
TASS quoted an unnamed source as saying Russia's lower house of parliament, the Duma, could debate a bill on the incorporation of the four regions as soon as Thursday, two days after the end of referendums.
The Interfax agency quoted a source saying the upper house could consider the bill the same day, and RIA Novosti, also citing an unnamed source, said President Vladimir Putin could be preparing to make a formal address to an extraordinary joint session of both houses on Friday.
Agencies Via Xinhua