Sichuan celebrates ancient irrigation project
Share - WeChat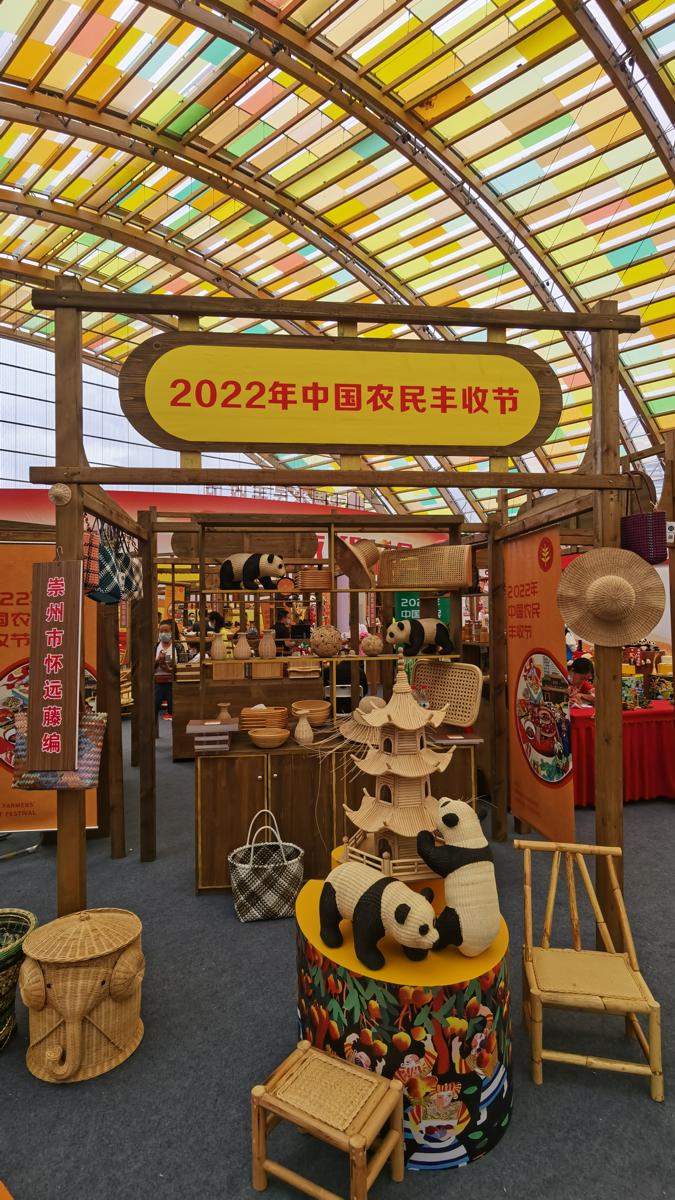 Yong Donglin, a farmer in Muchuan county, Sichuan province, got up early on Friday to prepare for a straw dragon dance.
The 58-year-old had practiced the dance for two years. But he was especially excited this time. He and more than 20 fellow farmers would perform during the fifth Chinese Farmers' Harvest Festival celebrations in the Xinjin district of Chengdu, Sichuan province.
The festival celebrations, whose opening ceremony falls on the autumn equinox, opened on Friday this year. Despite rain, performers from different parts of the province presented songs and dances featuring farming culture.
One of the performance's most impressive highlights came with the debut of an actor playing Li Bing, the governor of Sichuan more than 2,000 years ago. Some people watching the performance applauded Li's words: "My dream of turning the land of abundance into a granary more than 2,000 years ago has now come true."
The phrase "land of abundance" is a reminder in Sichuan of how that came to be. It was the result of the Dujiangyan irrigation project.
In ancient times, the Chengdu Plain, now one of China's most populous and important agricultural regions, suffered from incessant summer flooding of the Minjiang River, a tributary of the Yangtze River, and withered with drought in the winter.
Li decided to harness the Minjiang and started construction of the Dujiangyan irrigation project around 256 BC. The project feeds a grid of irrigation canals now watering 670,000 hectares in 34 counties in Sichuan. There were only 160,000 hectares of arable land when the project was built.
The plain has been more or less spared from flooding and drought for more than 2,000 years, thanks to the project.
Award winners of the country's Top 10 Farmers were unveiled in the opening ceremony.
Gai Yongfeng, 45, a farmer from Heihe, Heilongjiang province, was named a laureate. He started farming in 1996 and tends 1,667 hectares of soybeans. Thanks to his role modeling, farmers in 11 townships in the city who planted soybeans have benefited from his state-of-the-art farming techniques.
"I am very proud of being a professional farmer. Farmers used to feel belittled, but now the government attaches great importance to agriculture and has policies to benefit farmers," he said.