On a historical note
Share - WeChat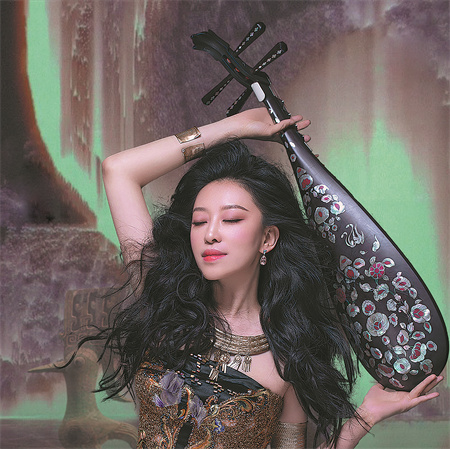 When Zhao Cong first visited Sanxingdui Museum in Guanghan city, Southwest China's Sichuan province, in May 2021, writing another music piece was not high on the veteran pipa player's agenda.
Zhao, who is the principal pipa player and also the president of China National Traditional Orchestra, is just one of thousands of people who visit the museum every day. The museum was built in the 1990s to keep, preserve, display, and research the archaeological discoveries from the Sanxingdui site.
By sheer chance, in 1929, some artifacts that would later form the basis of the Sanxingdui collection were discovered by a villager in Guanghan.
However, they were only recognized as significant discoveries in the 1980s when thousands more bronzeware items were unearthed from two pits, providing valuable insight into the ancient civilization in Sichuan province, known as Shu.
More discoveries have since been made at the Sanxingdui site, attracting many visitors from around the country to the museum.
"I had lots of questions about those mysterious items from thousands of years ago, but no answers. I was so overwhelmed that I couldn't find the proper words to describe my feelings," recalls Zhao. "Suddenly an idea hit me. I wanted to compose a pipa music piece to describe my feelings and to communicate with the past."
On Monday, the music piece, titled The Kalavinka, was released both digitally and as a limited edition vinyl record capped at 3,000 numbered pressings.
The name, Kalavinka, refers to the mythical, birdlike Buddhist creature with a melodious voice. The music piece, which combines pipa, the 2,000-year-old, four-stringed Chinese lute, with the sounds of electronic music, is inspired by the images Zhao saw in the museum.