China excels in new energy industries: media
Share - WeChat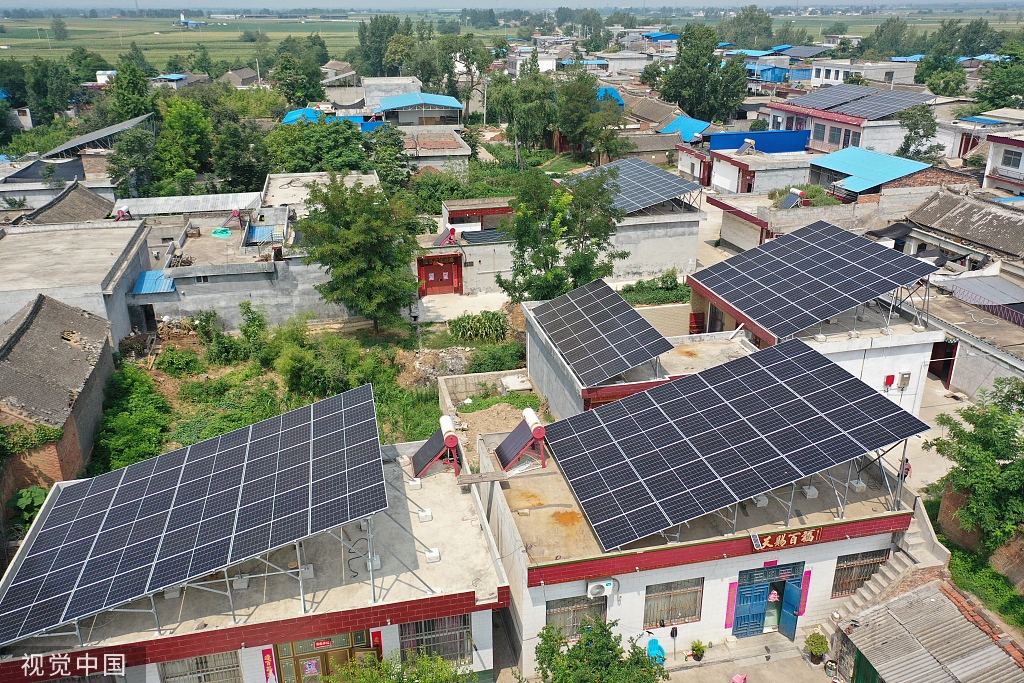 The new energy industry, which includes solar photovoltaics, has remained one of the bright spots in China's economy in achieving de-carbonization goals, with copious amounts of capital pouring into the infrastructure sector, South China Morning Post reported Monday.
In a mountainous county in southern China, Wang Rongshuo's company is playing a pivotal role in an ambitious new-energy plan that aims to install solar panels on most rooftops, potentially changing the face of the county's power landscape for decades to come.
As one of China's 676 designated pilot sites last year in a national rooftop-solar-power campaign, Guangning county, in western Guangdong province is setting up a photovoltaics infrastructure system that it expects will generate millions of kilowatt hours worth of electricity annually for the county's more than 400,000 people.
The nationwide initiative will create massive opportunities as the country are pushing to achieve the green development goals.
Unlike the centralized power-generation format, where electricity is produced in a large plant and offered to consumers via a power grid, distributed solar-power-generation projects such as the one in Guangning are installed closer to the end users, who can use the power directly and even sell the surplus back to power companies.
Copious amounts of capital are pouring into the new-energy infrastructure sector this year, especially for solar power, either in the distributed or rooftop format," Wang said.
"China is striving to be strong and comprehensive rather than just big in the sector," said Ding Shuang, chief Greater China economist with Standard Chartered Bank.
"In terms of specific manufacturing industries," he said, "some of them are relatively clear, especially those related to new energy, where China should have some obvious advantages now, including new-energy vehicles, photovoltaics and wind power."