Teenage bird-watchers relish chance to let hobby take flight
Share - WeChat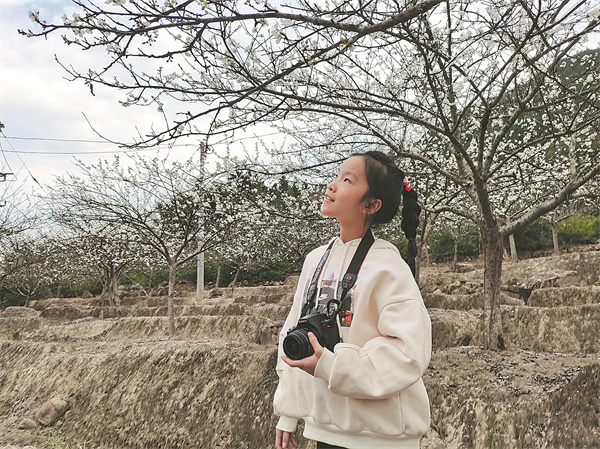 When the COVID-19 pandemic interrupted travel plans for her family, Chen Rundan set her eyes on the birds flying outside her window in early 2020. In the past two years, birding has become a full-fledged hobby that occupies her weekends. The sixth grader at the Fuzhou Gulou No 2 Central Primary School in Fujian province knows about a large number of different birds, and is familiar with their sounds, behavior, color patterns and habitats.
"It's a fascinating world outside the door, which is full of surprises for bird watchers like me," the 11-year-old says, adding that birding is also a convenient activity because birds are everywhere.
Rundan, who is a member of the Fujian Birdwatching Society, says, "City parks are best schools for beginners".
In May, she spotted various birds, including ruddy turnstones, white-winged terns and whimbrels, at Fuqing Xinghua Bay in Fujian. After recording information on the birds along the coastline via illustrations and words in a nature journal that she created, Rundan won the third prize at a related competition for students, aged 6 to 18. The journaling competition received 2,679 entries from students across the country.
More than 110,000 people have joined various birding clubs and organizations in the country in recent years, according to the China Bird Watch Report 2020 released by China Birdwatching Association, a Chinese nonprofit that promotes birding and conservation.