China makes major step in green transition of coal energy
Share - WeChat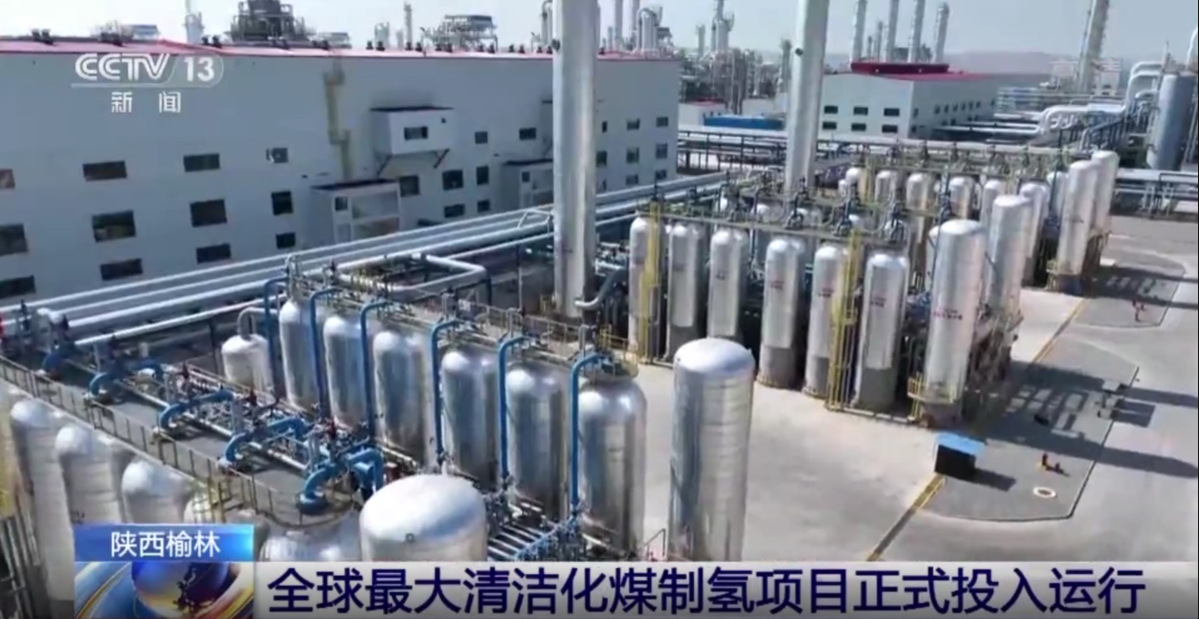 The world's largest coal-to-hydrogen pressure swing adsorption project was officially put into operation on Monday in Yulin, Shaanxi province, which marks a major step in the green transition of China's coal industry, according to the state broadcaster China Central Television.
The coal-to-hydrogen project uses coal as the raw material, adopts the large-scale pressure swing adsorption, which is a technology to separate impurities from hydrogen streams, to generate hydrogen from the fossil fuels. It has a total hydrogen production capacity of 350,000 metric tons per year.
As an important means of efficient and clean utilization of coal resources, this technology is of great significance to China's energy security, social and economic development and ecological environment improvement, CCTV said.
The project overcomes the difficulties in design and manufacturing of large-scale coal-to-hydrogen plants, uses self-innovated patented technologies, and achieves efficient resource recycling, pollution treatment and carbon reduction, CCTV said.