Team lends a helping hand to expats
Share - WeChat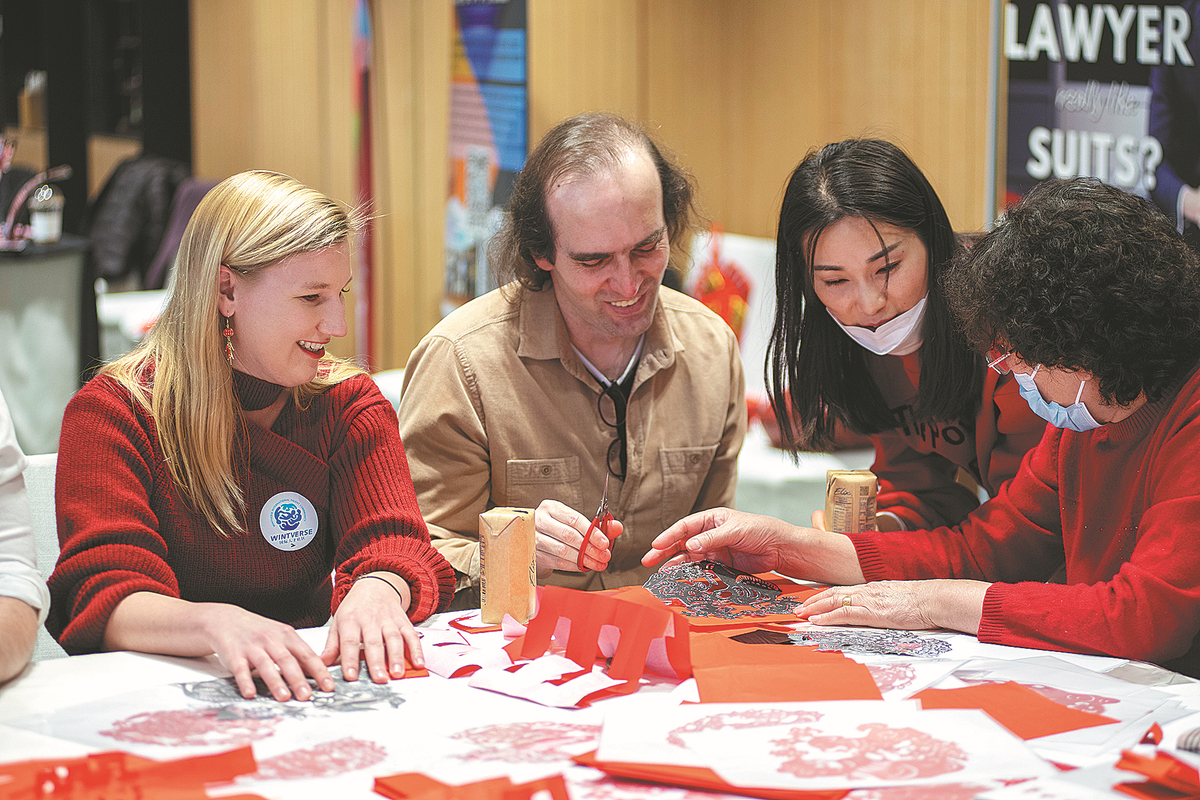 Many of the volunteers work for multinational companies in Wangjing. They proved to be especially helpful while the capital was battling a severe outbreak in April and May, when rounds of mass testing were conducted to curb infections.
"The volunteers translate things for expats in need while they are registering their information, which ensures the process runs smoothly and saves a lot of time," Yuan said.
Volunteers with foreign language abilities working at nearby international hospitals and hotels have been arranged to remain on call and be ready to answer their phones to assist with translations during the day.
"Almost all the volunteers can speak English, and the language works in most situations. But if it is necessary to use other languages, such as Japanese, the volunteers on site will call another who can speak the language needed," Yuan said.
The team has sent about 100 volunteers to assist during nucleic acid testing and COVID-19 vaccinations, and they have accumulated more than 1,000 hours of volunteer service in total.
"Even as temperatures rise, many volunteers still stick to their positions," said Yuan, who was wearing a protective helmet and had a buzz cut to prevent sweat from running down his hair and into his eyes.