Cliff cleaners attract tourists in Central China
Share - WeChat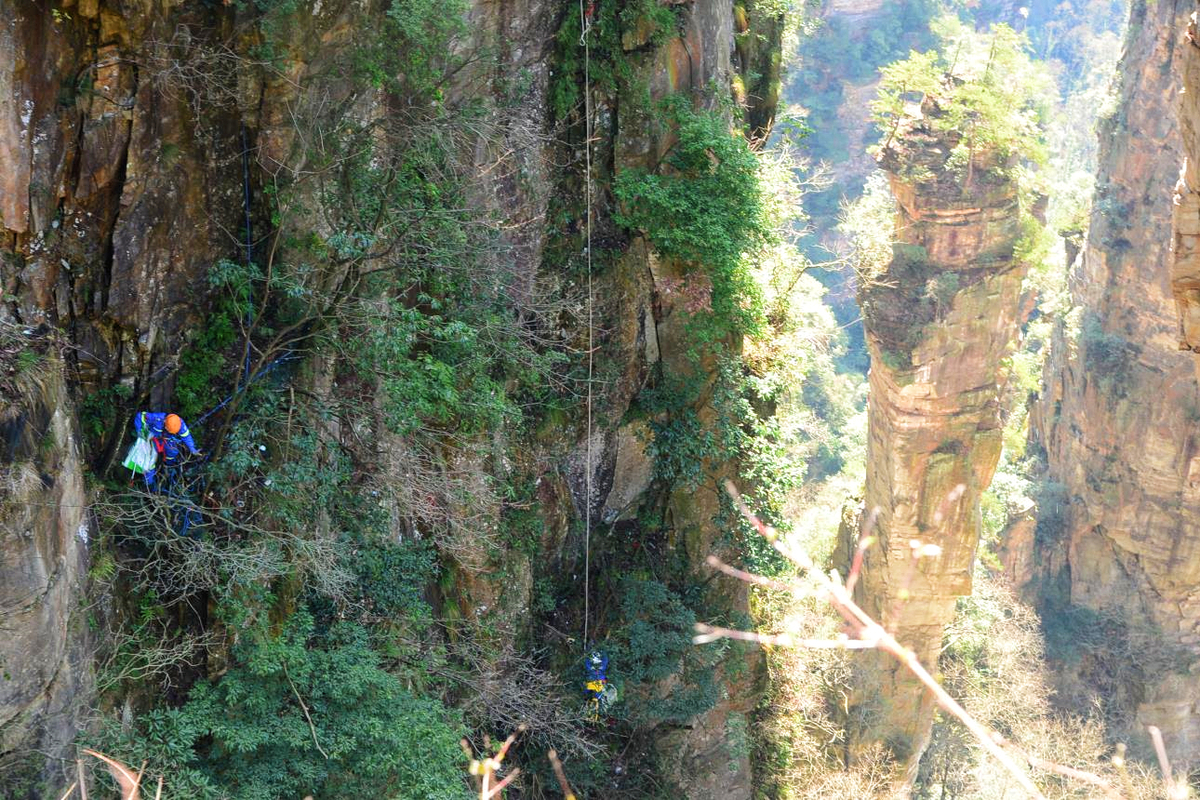 Sanitation workers who clean up waste at steep cliffs have recently become one of the attraction sights for tourists at Yuanjiajie scenic area in Zhangjiajie, a famous tourist destination in Central China's Hunan province.
Zhangjiajie is a place where complex and diverse terrain exists, including thousands of odd peaks towering into the clouds, forests, canyons and lakes.
The extraordinary sightseeing attracts numerous tourists each year and thus produces waste at these scenic areas, such as beverage bottles, used raincoats and packing bags.
There are 38 sanitation workers in Yuanjianjie's scenic areas that always need to climb onto the cliffs to help pick up the waste, assisted with safety ropes tied onto their waists.