China leads the way in new energy development
Share - WeChat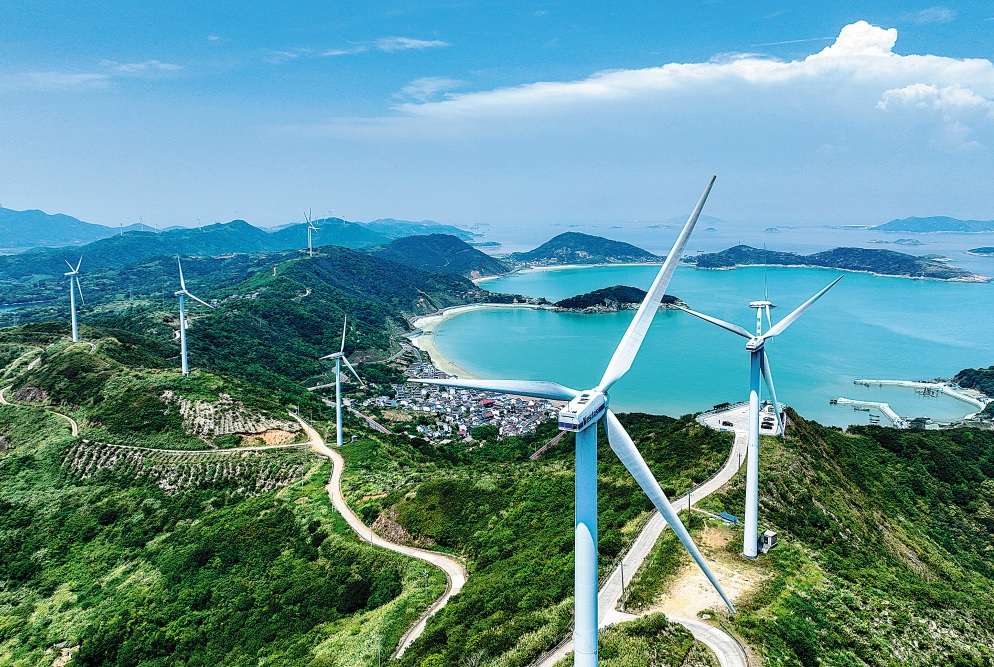 China's advancement in new energy development has won the opportunity to lead the creation of the international standard for new power systems, which will further accelerate the global transition to a low-carbon energy structure, experts said.
The remarks came after the International Electrotechnical Commission recently proposed that China leads the creation for the framework of global standards of core technologies in the world's first new power system in a bid to accelerate the low-carbon transition of the energy sector.
The new power system, different from China's current power system that uses coal as the main source to generate electricity, is a system that takes wind, solar, nuclear, biomass, and other new energies as the mainstay while using many others as supplements.
According to the commission, China has led the world in terms of new energy installed capacity and power generation for many years. The country's industry scale and market size of wind power, photovoltaics, and lithium batteries have also ranked first in the world.
The commission said China's leading role in the research of the framework will help the global energy transition.
"Different from fossil fuels, new energy power generators pose higher requirements for the safe and stable operation of the power system because most new energies are intermittent resources, which have rapid and random changes that make it hard for stable and steady power generation, and also cause volatility in voltage and frequency disturbances in grid operation. As a result, it is necessary to develop new power systems to meet the growing demand buoyed by increasing new energy installations," said Lin Boqiang, head of the China Institute for Studies in Energy Policy at Xiamen University in Fujian province.
"With more support from the government and the capital market in the pipeline, China is very likely to lead the world in new energy development and is qualified to lead the establishment of the framework of global standards for the international new power system," Lin said.
Data from the China Electricity Council showed that as of the end of July, the total installed capacity of non-fossil energy power generators was 1.19 billion kilowatts, a year-on-year increase of 14.7 percent, accounting for 48.3 percent of the total. The proportion has an increase of 2.8 percentage points year-on-year.
"Moreover, China's industrial chain in the new energy sector is the most competitive in the global market. Its new energy equipment can go overseas to support a global low carbon transition, if there's no barrier in international trades," he said.