Art town
Share - WeChat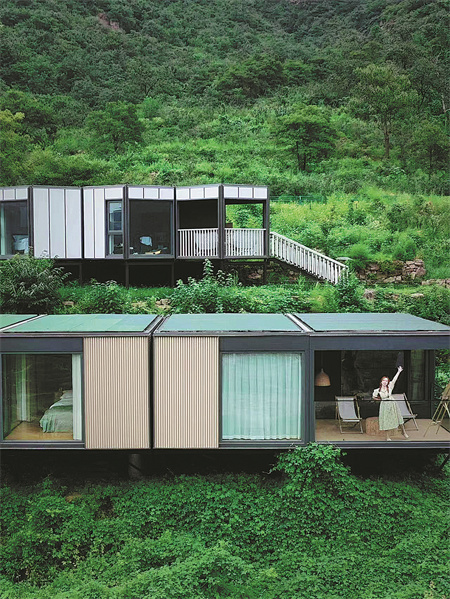 Shibanyan, once a secluded arcadia, is now welcoming visitors with its natural scenery and distinctive homestay facilities.
The town, located in the northwest of Linzhou city in Central China's Henan province, is tucked away in the hills and forests where gurgling brooks flow slowly across its terrain. The town has around 17 villages, where fewer than 10,000 people reside. Locals have been sticking to the old-fashioned way of life, rising with the chickens to do farm work and going to bed soon after sunset.
Shibanyan has easy access to rocks as it leans on the Taihang Grand Canyon. The earlier generations of residents took full advantage of the natural setting and built their houses with the fragments. Over the decades, the stone construction has become the town's main feature, drawing many visitors.
Jing Hao, a landscape master painter of the Five Dynasties and Ten Kingdoms (907-960) period, lived in the canyon area and created many paintings. The magnificent view still casts a spell on modern artists.
Over the past decade, more than 2 million art students and enthusiasts have visited the town every year, according to local authorities. Such groups are affectionately called "the alumni of Shibanyan".
Yuan Wenbin, a professor at the Tianjin Academy of Fine Arts, made a trip to Shibanyan to work on paintings in late August. The last time he visited the area for artistic inspiration was some eight years ago.
"I could sense the changes in the local art economy over the years," he says.