Vocational schools cast off the shadow of stigma
Share - WeChat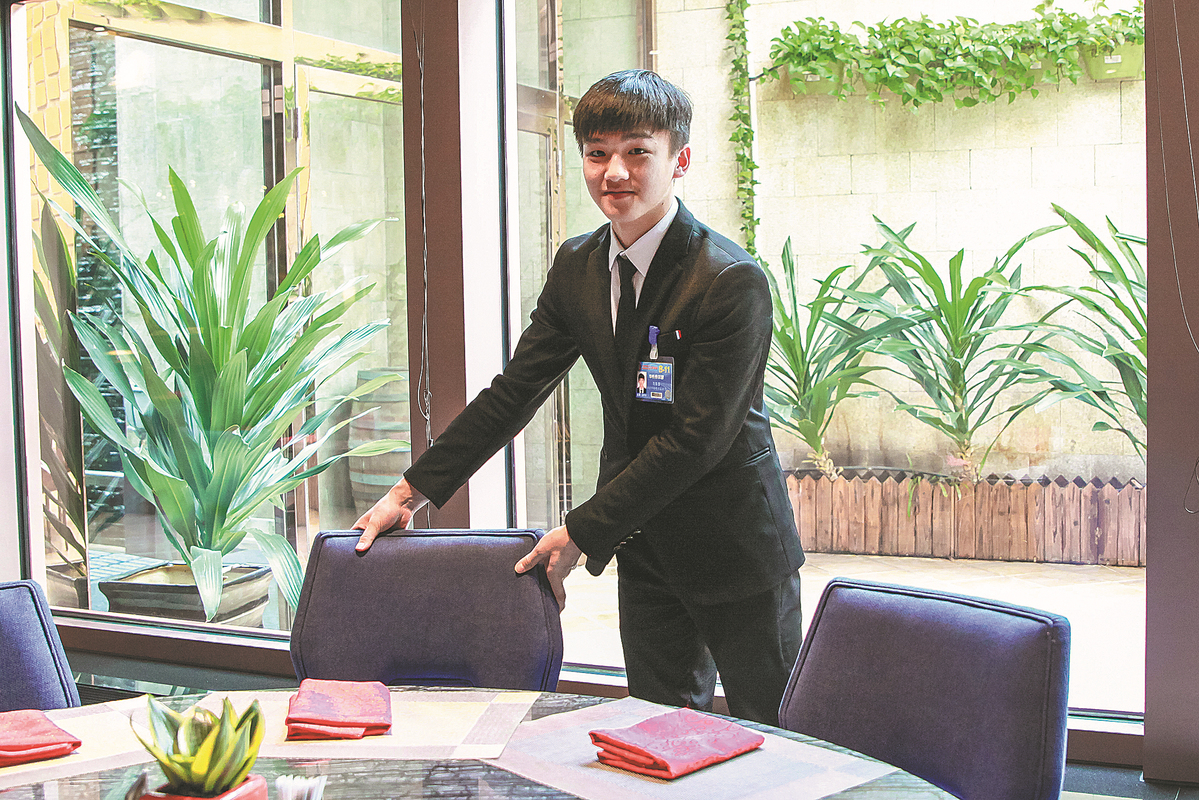 Institutions pave way for their graduates to excel in the workforce
When Shi Xiao and her classmates at a secondary vocational school in Chongqing first placed their hands in a wok to heat fresh tea leaves, the heat was too much for many of them to bear.
However, their teachers from Chongqing Economy and Trade Secondary Vocational School told them they could not remove their hands from the tea leaves.
Unlike many of her classmates, Shi heeded the teachers' words. The temperature in the wok can rise to almost 300 C, and at the time Shi was only 15 years old.
"I remember my tears dropping into the wok and evaporating immediately. I thought about stopping, but I told myself I had to bear the pain, and somehow I just persisted," she said.
Now, the 21-year-old is a tea specialist at a restaurant in Chongqing, earning more than 5,000 yuan ($725) a month.
"Doing something I am passionate about gives me great joy, and I think that no matter what I do in the future, it will be closely associated with tea," Shi said.
She added that initially she knew little about tea, and her family did not want her to attend a vocational school.
In 2016, against her family's wishes for her to attend high school and go on to university, Shi left her hometown of Bijie, Guizhou province, for the vocational school in Chongqing, where she majored in tea processing.
"I was just not interested in learning from books, but wanted instead to leave home to try my luck in the outside world," she said.