No regrets for teacher in far-north Heilongjiang
Share - WeChat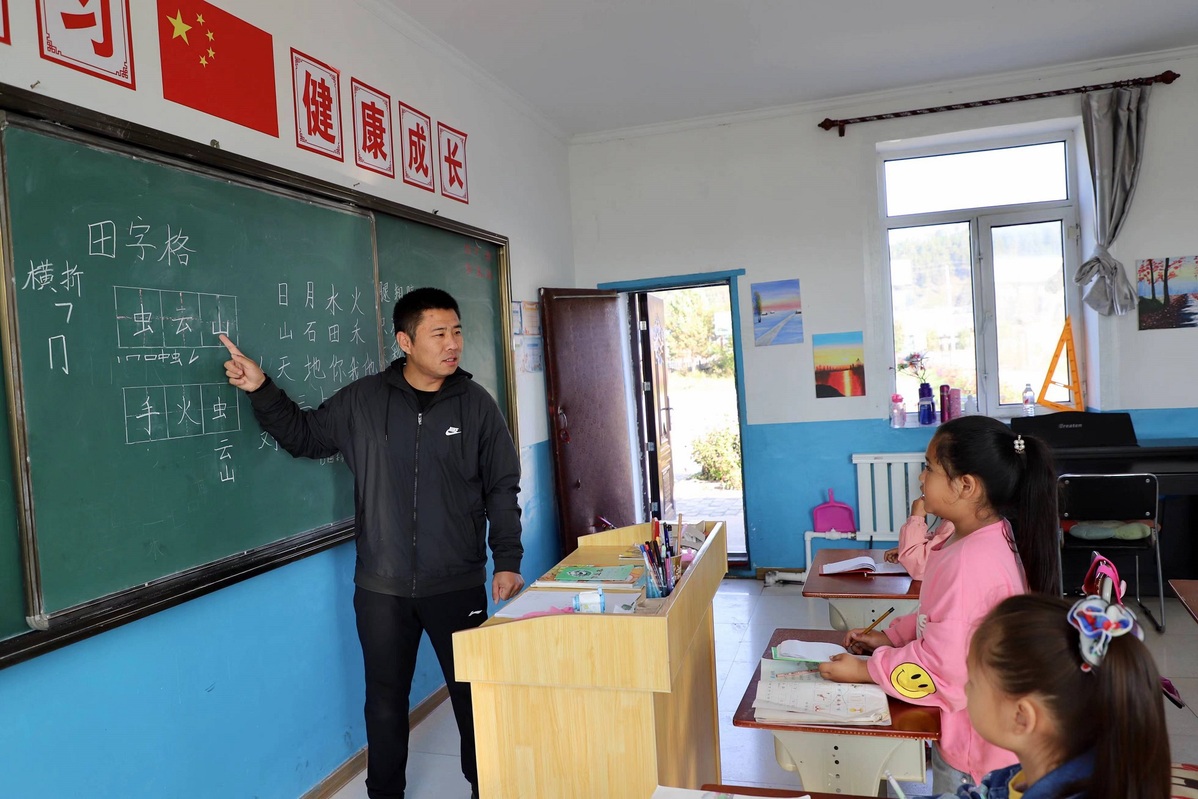 Thirteen-year veteran teacher Wang Zhonglei, 35, has only about 42 students at Hope Primary School in Beihong village, a remote settlement about 130 kilometers from downtown Mohe, Heilongjiang province.
Located in the coldest part of China, Beihong has just 136 households and around 350 residents.
After graduating from Qiqihar Teachers College in Qiqihar, Heilongjiang, in 2009, Wang spent nearly seven hours on a snow-covered gravel road to get to Beihong the first time in December that year.
"At that time I was a little regretful and wondered whether or not I could stick to the post in the village, which I knew nothing about," he said. "However, when I opened my door the next morning, four children were waiting outside, bringing various food items to me."
Over the following days, residents invited Wang to their homes for dinner and helped him with his daily life.
"They also showed their concern about how long I would stay," he said. "At that time, I felt their warmth and had a strong sense of responsibility to do my best."
Before 2012, only three hours of electricity were available to residents of the village.
"I had to take full advantage of those three hours watching teaching videos from experienced teachers on my computer," he said. "I also bought a rechargeable desk lamp so I could prepare lessons after the power went off."
Wang increased the number of classes available for students, including moral education and calligraphy. He also extended school hours during the busy farming season to help parents by caring for students at school.
Over the years, Wang has won many honors for his work. He was named a national excellent teacher and provincial model worker, in addition to the China Youth May 4 Medal, the highest honor awarded to younger Chinese.
"It is hard sometimes, and there is still a long way to go, but I will never regret it," he said about his work in Beihong. "I will continue to accompany my students, which makes me happy, especially when I see them moving toward a bright future through good education."