Call for 'core' feats galvanizes industry
Share - WeChat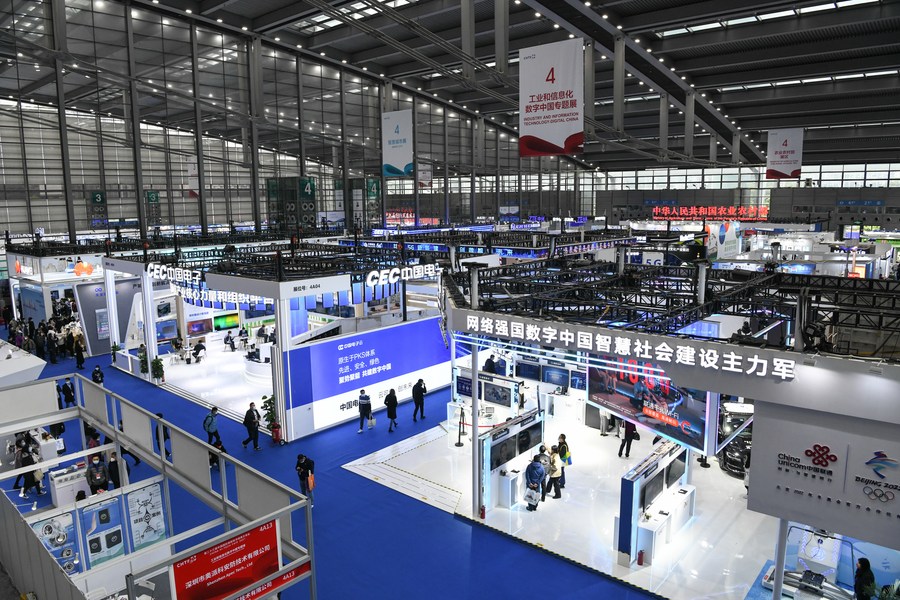 Experts: China will march toward tech independence and stable chains
China's latest call to improve the system of achieving breakthroughs in core technologies in key fields will boost the nation's technological independence and self-reliance, and help safeguard the stability of industrial and supply chains amid multiple pressures from a complicated external environment and a rising tide of protectionism in some countries, industry experts said.
They further said the call is of great significance as it encourages Chinese enterprises to play a vital role in pursuing indigenous innovation, further stimulating market vitality and promoting the country's high-quality economic development.
Their remarks came as Chinese President Xi Jinping on Tuesday stressed improving the new system of mobilizing the resources nationwide to achieve breakthroughs in core technologies in key fields, while presiding over the 27th meeting of the Central Commission for Comprehensively Deepening Reform.
The meeting called for pooling the resources of the government, market and society in order to make breakthroughs in core technologies, and solving the problems in key fields and major projects that matter to the country's industrial and economic development and national security.
It underlined advancing research in key technologies with first-mover advantage, and on cutting-edge technologies that will lead future development.
Efforts should be made to strengthen enterprises' dominant position in technological innovation and accelerate the transformation of the function of government in science and technology management, the meeting said.
Against the backdrop of an increasingly complicated international situation and geopolitical tensions, more collective and coordinated efforts should be made to strengthen the nation's innovation capacities in science and technology, and make breakthroughs in core technologies of key fields, said Chen Duan, director of the Digital Economy Integration Innovation Development Center at the Central University of Finance and Economics.
"We should give full play to the advantages of a unified domestic market that is highly efficient, rule-based, fair for competition and open; (we should) expedite the development and translation of key scientific and technological breakthroughs, and support leading high-tech companies to increase investments in cutting-edge technologies and innovation to better serve the country's development strategy," Chen said.
She emphasized that enterprises, as key players in technological innovation, are expected to play a positive role in promoting the effective allocation of resources.
Long Haibo, a senior researcher at the Development Research Center of the State Council, China's Cabinet, said mobilizing resources nationwide to achieve breakthroughs in core technologies is conducive to promoting the nation's technological independence and self-reliance and accelerating the building of a new development paradigm that takes the domestic market as the mainstay while letting domestic and overseas markets reinforce each other.
More efforts should be made to step up investment in frontier technologies and gain a competitive edge in key fields, Long said.
During the 14th Five-Year Plan period (2021-25), the country will speed up efforts to advance innovation of key technologies in strategic and forward-looking fields like quantum information, network communications, integrated circuits, key software, big data, artificial intelligence, blockchain and new materials.
Chinese tech heavyweight Baidu Inc said it will continue to innovate, make breakthroughs in key technologies, strive to achieve self-reliance in science and technology and promote the deep integration of artificial intelligence with various industries.