Xi urges all-out rescue efforts
Share - WeChat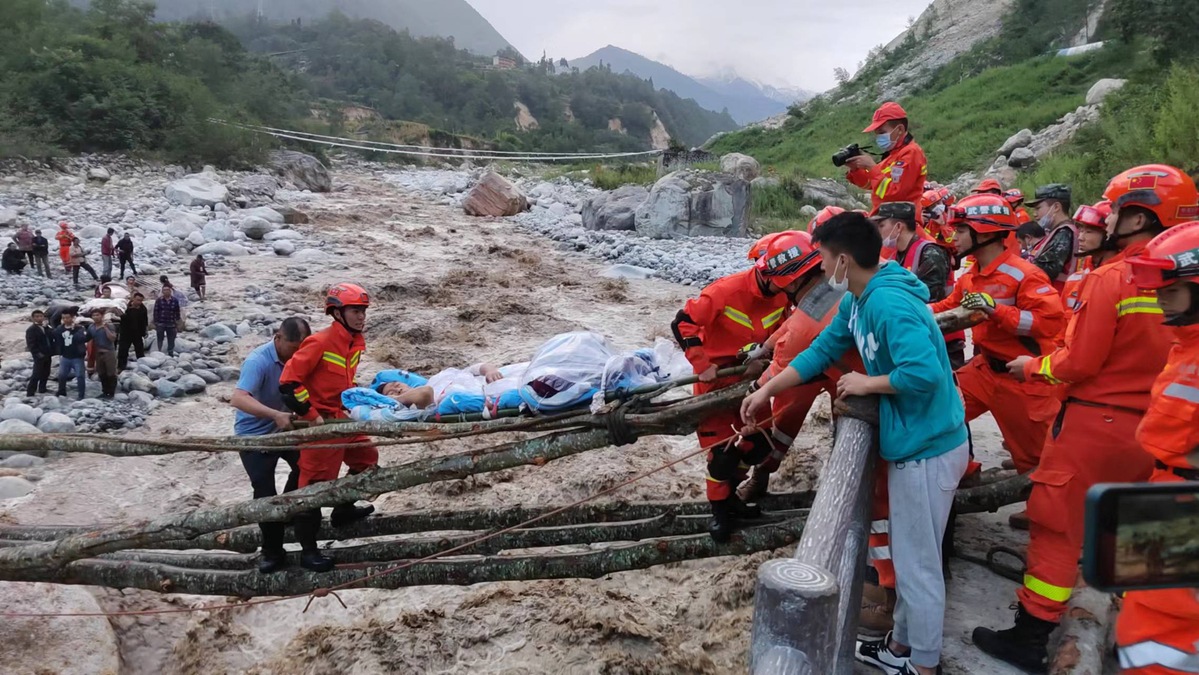 President Xi Jinping called on Monday for all-out efforts to rescue people affected by the magnitude 6.8 earthquake in Luding county in southwestern China's Sichuan province, and he emphasized that saving lives and minimizing casualties should be the primary task.
Xi, who is also general secretary of the Communist Party of China Central Committee and chairman of the Central Military Commission, made the remarks in an instruction shortly after the earthquake occurred.
The temblor jolted the county, which is in the Ganzi Tibetan autonomous prefecture, at 12:52 pm on Monday.
By press time, the disaster had killed at least 46 people — 29 in Ganzi and 17 in neighboring Ya'an — and 16 were missing. It also injured more than 50 and damaged water, electricity, transportation and telecommunication facilities in the region.
Xi underlined the need to strengthen earthquake monitoring work to guard against secondary disasters. Efforts should be made to resettle people hit by the earthquake to enable them to get away from danger, he added.
While instructing the Ministry of Emergency Management to send a task force to Sichuan to help with the rescue operation, Xi also urged the People's Liberation Army and the People's Armed Police Force to cooperate with local governments in the rescue operation to use every means to ensure the safety of people's lives and property.
Also on Monday, Premier Li Keqiang urged efforts to assess the damage caused by the disaster, properly resettle quake-hit residents and repair infrastructure destroyed by the earthquake as soon as possible.
Sun Guangjun, a 72-year-old resident of Luding, said: "Although the epicenter was over 40 kilometers from the Luding county seat, my apartment on the second floor of an old residential building in the county seat shook from south to north for seven or eight seconds. The shaking was more severe than what I felt during the Wenchuan earthquake (on May 12, 2008)."
"Very soon, all my neighbors fled outdoors," said Sun, former chairman of the Luding county committee of the Chinese People's Political Consultative Conference.