Price of food cheaper again around world
Share - WeChat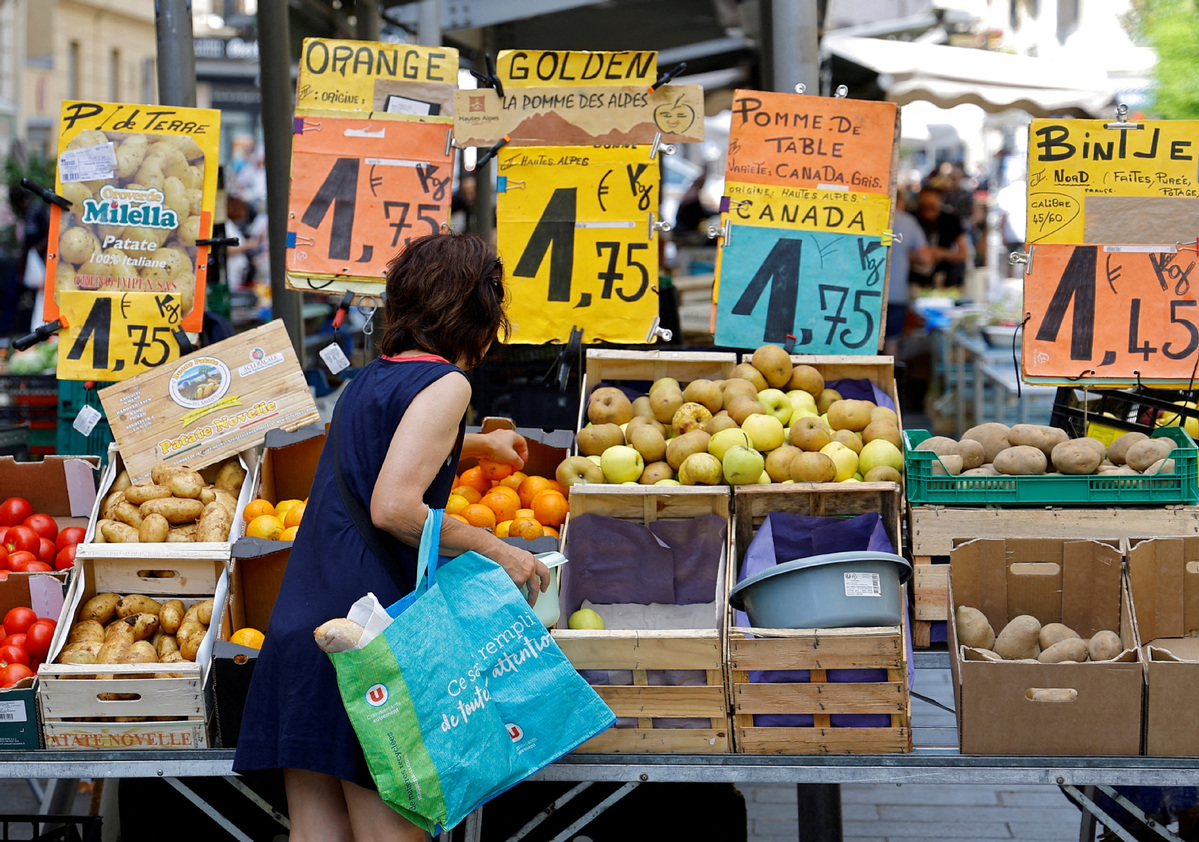 Latest UN index heralds easing cost of living crisis as supplies start to increase
World food prices have dropped for a fifth consecutive month, falling lower than before the outbreak of the conflict between Russia and Ukraine, according to the United Nation's Food and Agriculture Organization, or FAO.
The FAO said its deal to reopen Ukrainian ports that was agreed in July has eased cereal and vegetable oil prices.
The cost of food is one of the main forces pushing up the cost of living around the world.
The UN's latest Food Price Index shows that the prices of five commodities-cereals, vegetable oil, dairy, meat, and sugar-were lower in August than in July, and fell from an average 140.7 mark to 138.
The index, which tracks the most globally traded food commodities, reached all-time highs earlier this year, and is still nearly 8 percent higher than a year ago. The index has fallen from a record of 159.7 in March.
The FAO said in a news release that the fall-off in cereal prices mirrored "improved production prospects in North America and Russia", and "the resumption of exports from Black Sea ports in Ukraine".
It noted that beef and other bovine product prices "declined on weak domestic demand in some leading exporting countries".
The July agreement to unblock Ukraine grain exports was signed by the country, Russia, Turkiye, and the UN.
Erin Collier, an economist with the FAO, told the BBC that more needs to be done to reduce food prices.
She said prices had fallen "for a mix of reasons", noting that cereals have been the main driver of this year's growth in food prices. Supplies are now increasing because "the harvest looks a little bit better, especially in Canada, the US and Russia", Collier said.
She added that for other food categories, "an easing of export restrictions helped bring down sugar and oil prices, and weaker demand for certain products helped bring down meat and dairy prices".
"Even though (some of) Ukraine's ports have opened, that remains a very tentative situation, and the volumes are still quite small. We need to see those volumes increase to help bring prices down more", said Collier.
Last week, the eurozone reported inflation was running at 9.1 percent. It said energy cost increases of 38.3 percent were the main factor, and noted that food prices were 10.9 percent higher than a year before. Figures from the United Kingdom and the United States present a similar situation.
In its separate global cereal production forecast for this year, the FAO projects a decline of 1.4 per cent from the previous year.
It said this is due to weather-reduced corn prospects in the northern hemisphere, with European Union yields notably seen falling 16 percent below their five-year average.